Flight Shooting Game
The appeal of flight shooting games lies in providing players with the experience of piloting aircraft such as planes or helicopters and engaging in aerial combat. The high-speed flight experience, diverse weapon use, and dogfights with enemy planes all contribute to heightening the player's excitement. Flight shooting games often aim to replicate realistic air combat experiences, which requires the recreation of detailed aircraft controls and explosion effects. To express these elements using Scratch, programming knowledge is necessary to recreate realistic aircraft controls and explosion effects. Let's take a look together!
#01 
Blaster - A top down space shooter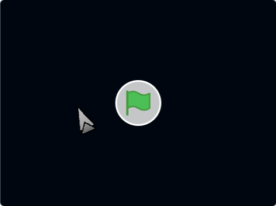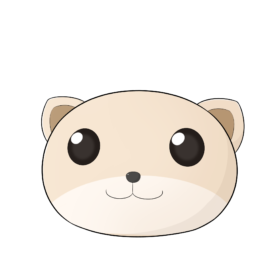 ArceusPistola's Scratch Game
This is a unique shooting game. The ship is fixed in the center of the screen and shoots down meteorites that come at you from 360°, so it's like a fixed turret style. Press the spacebar to make continuous shots, which is very pleasurable. Control is very easy, as your ship rotates in line with the mouse. Simple and fun. It's an excellent project; the creator seems to understand the essence of shooting games.
#05 
Poultry Peril translates to 鶏肉の危険 in Japanese.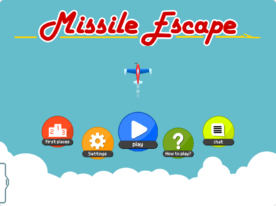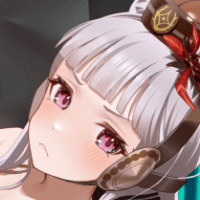 Moon-player's Scratch Game
This is a game where you dodge missiles with your airplane. The graphics level is super high! The movements are smooth, and the missile feeling is great too. You can also enjoy it as a barrage. But since you don't shoot, it's more of a barrage game than a shooting game. The airplanes are cool, so check them out.
#07 
Tanks / Tank Tank Battle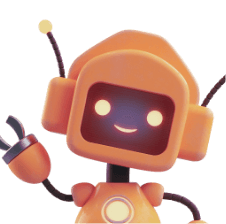 user's Scratch Game
A shooting game in which you control a tank to destroy the enemy.
Because the number of enemies and the barrage of bullets are overwhelmingly large, it is a good idea to destroy each enemy individually while controlling the number of enemies you face at a time by making good use of obstacles. Since you can continue playing immediately, you will get addicted and play continuously.
Movement – Arrows or WASD keys
Aiming – move mouse
Shoot the bullet – click mouse
#08 
Fighter jet / Fighter remix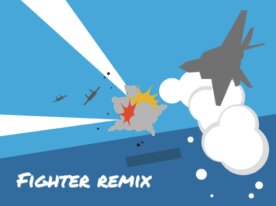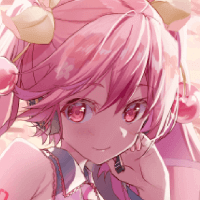 pandakun's Scratch Game
Pilot a fighter jet in a dogfight. The background music and sound effects are very realistic and exhilarating. Only arrow keys are used to control the jet. When an enemy plane comes in sight, it will automatically start missile attacks. If an enemy plane comes in close range, it will fire machine guns. Flying straight makes you easy target to enemy missiles, so the trick is to lock on to enemies at a distance while turning left and right.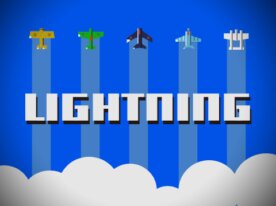 pandakun's Scratch Game
A shooting game with simple visuals but more than enough quality.
The fact that it can be played using only the mouse is also highly appreciated.
The aircraft moves in the direction of the mouse, and you can fire bullets by clicking.
Get points by shooting down enemy planes all over the place!
#10 
su2014080902's Scratch Game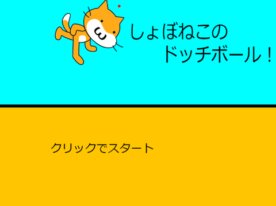 bitamon's Scratch Game
In a way, it's a bullet shooter of the dodge-around type, like Undertale.
The story written by the author is hilarious.
One day, Shoboneko and Shoboneko's brother were playing dodgeball. One day, Shoboneko and Shoboneko's brother were playing dodgeball (you can't play dodgeball, it's just chuckball now). Somehow he lost his temper and started to attack with magic. Shoboneko couldn't use magic, so he could only deflect the attack
"Somehow" the brother got mad and started attacking with magic, and it was too much
#12 
inoking's Scratch Game
#13 
A Shooting Game for Beginners

tonetotuto's Scratch Game
This is a shooting game. At first, the tempo is slow, which gives you time to learn the controls and progress, which is much appreciated! You dodge obstacles and shoot bullets to reach the goal, but along the way, the enemies become faster, making it quite thrilling! However, that thrill is what made it fun. The music is upbeat, and I could move along with the rhythm. I think even shooting game beginners can play, so please give it a try.
#14 
caorin's Scratch Game
#15 
fist1452_tomitomi's Scratch Game
#16 
Exciting Enemy Shoot-Down Game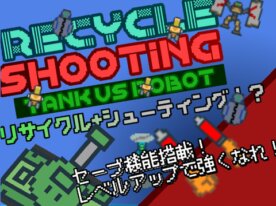 RUKATTO's Scratch Game
This is a game where you shoot down approaching enemies. The controls are simple: just click on the enemies with your mouse to attack them. Make use of ricocheting bullets that bounce off walls as well. You can also launch up to eight missiles per stage to attack. When you defeat enemies, collect the scrap metal they drop and recycle it to create more bullets. This scrap metal can also be used to upgrade your tank, improving its fire rate, range, and recycling efficiency. The game features cool music and satisfying attack sounds, encouraging you to keep shooting. If you're looking for a fast-paced game or just want to relieve stress, give this game a try.
#17 
inotomoking's Scratch Game
#18 
Impressed by the Bullet Storm Game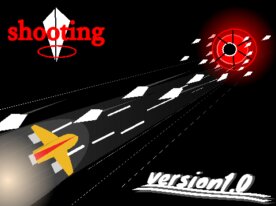 sekaijyunoha's Scratch Game
So, there's this shooting game where you face off against one enemy, and apparently, there are 7 stages or forms. The barrage of bullets coming at you is just mesmerizingly beautiful. You can shoot continuously, and the cool part? You can actually erase the enemy's bullets! If you get the hang of where they come from, dodging them gets easier. Watch out for the big laser attacks though. If the enemy glows red, just stay above them and you're good. I do wish there was some way to change bullet power or something. But for a first-time creation, the quality's amazing!
(Note: The translation provided maintains the tone and content of the original while sounding natural and youthful in English, as per the user's instructions.)
#20 
nori38's Scratch Game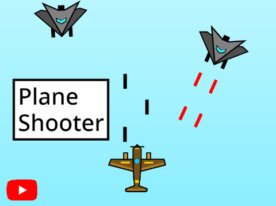 warfame's Scratch Game
This is a shooting game that can be played using only mouse control.
Click to make a shot.
All you have to do is dodge! Dodge and shoot! Shoot and dodge!
That's all there is to it, and it goes on and on.
It is instantly clear that this is a clear high quality shooter, with beautiful graphics and refined game difficulty.
#23 
takuno3's Scratch Game
#24 
inotomoking's Scratch Game
#25 
Four Cool Animals: A Fun and Customizable Game Experience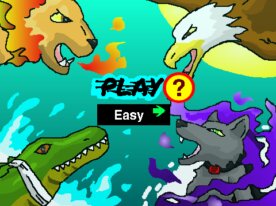 NightofCarnivora's Scratch Game
In this game, you control one of four cool animals, aiming to reach the goal. Thankfully, there are various modes to choose from, such as "Easy," "Normal," and "Hard," allowing you to progress at your own skill level. For those new to gaming or unfamiliar with games, why not try starting with the Easy mode? Dodging enemies and occasionally defeating them can be a great stress reliever.
#26 
Navigating Space and Meteor Showers: A Challenging Game of Decision-Making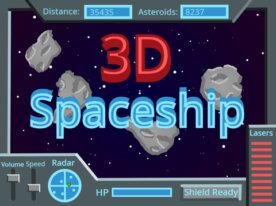 caterpillarstyle's Scratch Game
While piloting a spaceship, you face an approaching swarm of large meteors. You must decide whether to shoot them down or avoid them, as your laser supply is not infinite. You can also deploy a shield and wait for your lasers to recharge. This game may help develop decision-making skills, and it seems especially engaging for boys who tend to be enthusiastic about such challenges. If you enjoy space and shooting games, give this one a try! Your HP regenerates every 20 seconds, lasers refill one slot every 5 seconds, and the shield cooldown is 60 seconds.
#27 
SonicPopsDad's Scratch Game
#28 
inotomoking's Scratch Game
#29 
Exciting Action-Packed Gameplay with Strategy and Progress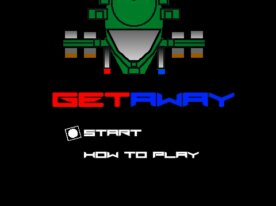 Ethereal_Discovery's Scratch Game
In this game, you need to use your brain to dodge attacks and pursuits from police cars behind you, avoid obstacles in front of you, and collect ammunition and recovery items. As you move forward, you must consider both the front and rear situations. Obstacles in front of you don't appear suddenly, so you can smoothly avoid them, and the controls are easy, allowing you to start playing the game quickly. As you progress and repeat, you'll understand where and what will appear, gradually improving your skills, which I think is quite satisfying.
Although the instructions are written in English, if you understand the words, you can somewhat grasp what's being said, so even if you don't know English, you can still play. Collect ammunition skillfully, recover your health, and successfully escape.
#30 
buchou's Scratch Game
#31 
norumaku's Scratch Game
#32 
inotomoking's Scratch Game
#33 
Dive into : A Beginners Blast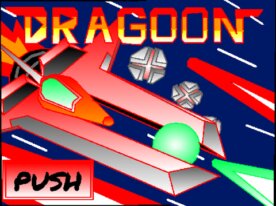 kamaitati's Scratch Game
Hey guys, I've got a cool shooting game to tell you about – it's called "Dragoon"! This is the creator's first game, and trust me, it's super fun. The controls are easy: use arrow keys to move and hit the Z key to shoot missiles. Start the game or make selections with the spacebar. Laser 1 is super powerful because it goes through enemies, and Laser 2 grows gradually which is pretty awesome. Grab the green capsules, and they'll charge up in the bottom left. Use the C key and based on how many you have, you can unleash: 1 for a laser, 2 for a missile, and 3 for a shield. So strategize and make the most of it! There are 3 levels in total, so aim to clear them all! The beats in the background are from "Maou Tamashi", so you can totally groove while playing. Oh, and if you dig this game, the creator also made "Dragoon 2". Definitely give the sequel a shot if you're into it.
#34 
inoking's Scratch Game
#35 
Space Blust Z Shooting
#36 
vs. Star Dreams Soul OS (Kirby: Planet Robobot)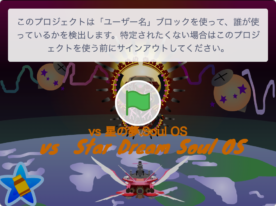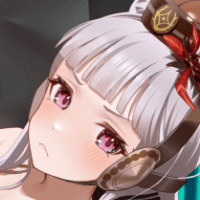 kazuhutaku3's Scratch Game
This is an amazing project with the potential to open up a new world of Scratch. There aren't many shooting games of this style, so I'm happy with this as a game. Furthermore, as a Kirby lover, I'm on the verge of leaking a word of gratitude for taking this up as a content. It might be hard to tell which one is your aircraft at first, but if you move the arrow keys, you can intuitively find it and say, "Oh, there it is". Anyway, give it a try! It's fun! (Thanks for all your tip-offs to the person who told me about this.)
#37 
Raid of the Alien (Space War) - Shooting ver1.6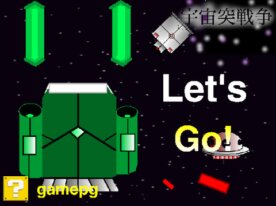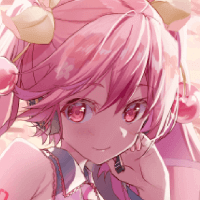 gamepg's Scratch Game
The Japanese title is "Space Assault War", and not "Space War", which makes you suspect there's something going on. (The English title is "Raid of the Alien".) This is a vertical scrolling shooting game and is orthodox in style. There are two kinds of low level enemies and one boss enemy. The lasers of the small fries are pretty accurate and quick, so they're difficult to avoid. What's more, the lasers remain even after the enemy is destroyed, so your HP quietly keeps getting prune away. The boss's barrage of bullets is also quite fierce. This is a pretty harsh game because the lasers of the low level enemies fly at you while you avoid the barrage of the boss. The galaxy-like objects that scrolls past are hand-drawn, which is sweet.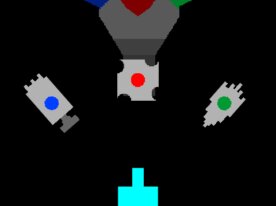 scraer's Scratch Game
This game, named for being made in just three days during summer break, is a Space Invaders-style shooter. You move a cannon at the bottom of the screen to shoot down enemies attacking from above. There are three types of enemies: shuriken, cannon, and missile. The shuriken enemies slowly spin down, while the cannon type stays in the air and fires at the ground, sometimes at angles. Watch out for the missile type that zooms in with a self-destruct attack and tracks you, so timing your dodges is key. The game features well-done sound effects and animations for hits and explosions. It's simple yet playable. For controls, use the left and right arrow keys to move and the spacebar to shoot.
#39 
Adorable Chick Adventure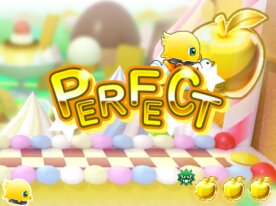 logic_lab's Scratch Game
Chicks are so cute! In this game, you control a cute chick aiming for the goal. Apples appear in various places, so collect them while defeating or dodging germs. If you collect three apples, you clear the level. The game's soothing atmosphere allows for a relaxing gaming experience. It's perfect for those who love cute worlds or shooting games! Give it a try if you're interested.
#40 
Reproduction of the Classic 1978 Invaders Game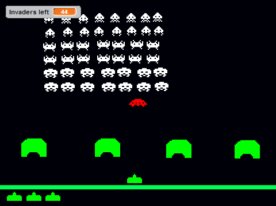 supersonic1212's Scratch Game
This is a reproduction of the Invaders game, which was released in 1978 and became a sensation. I suddenly remembered playing this game at a café in my hometown while enjoying a chocolate parfait. It's truly a retro game of retro games!
Similarities with the original:
UFOs occasionally appear from the top of the screen.
Unique BGM is reproduced.
You can only shoot one beam until it hits or disappears off-screen.
Differences from the original:
The bunkers (defensive barriers) do not melt when hit by enemy beams or characters.
The speed of enemy characters remains the same even when they reach the bottom row (they speed up when there's only one left).
There are no points.
Despite its simplicity, this game has a deep and enjoyable taste.
#41 
veryover's Scratch Game
#42 
Air Combat Game Overview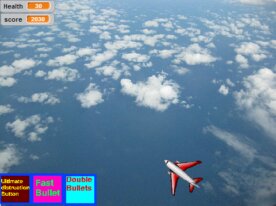 opsanm's Scratch Game
It's a shooting game where you battle in planes. Your aircraft stays in the center of the screen. Enemy jets come at you from all sides, and you have to intercept them by firing missiles. To control the game, simply aim the nose of your aircraft with your mouse. Clicking the mouse button or pressing the spacebar will launch a missile. Every time an enemy jet hits your plane, you lose 10 life points. You start with 100 points, so if you get hit 10 times, it's game over. There are cool features like full-scale attacks, speed-boosted missiles, and shields. Use them wisely to score high! Here's how you control the special actions:
Rotate aircraft: Drag the mouse
Fire missile: Click the mouse or press the spacebar
Deploy shield: Press the S key
Ultimate destruction attack: Press the U key or click the "Ultimate Destruction" button
Rapid fire: Press the F key or click the "Fast Shot" button
Double shot: Press the D key or click the "Double Bullets" button.
#43 
RHY3756547's Scratch Game
#44 
Fast-Paced and Satisfying Gameplay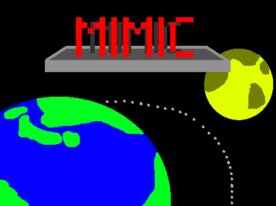 keikun13's Scratch Game
I really enjoyed playing this game because of its great tempo! The objective is to navigate your way to the goal while avoiding attacks from enemies and obstacles. As you progress, not only do enemy attacks become more intense, but moving obstacles also appear. You'll need to anticipate the movements and secure safe spaces to advance. The controls are simple, so you'll get the hang of it quickly! I highly recommend giving it a try.
#46 
Exciting Bullet Hell Shooter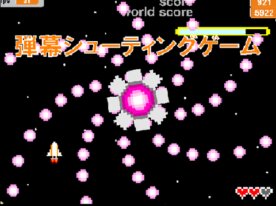 kuri-pa-7's Scratch Game
In this bullet hell shooter game, players control their own ship to dodge incoming enemy attacks while simultaneously attacking and defeating enemies. There are bosses that use five types of bullet patterns and may also perform body slams. Skillfully dodge the attacks and land your own hits. You can defeat the boss when its gauge reaches zero. Movement can be switched between the mouse and arrow keys, but using the mouse is recommended. The colorful bullet patterns are mesmerizing.
#47 
Furrhead-Productions's Scratch Game
#48 
Expansive Battlefield Tank Game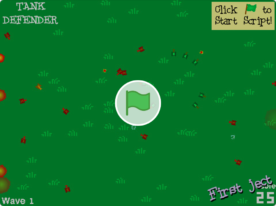 firstject's Scratch Game
In this game, you can freely maneuver your tank in a vast open field while avoiding enemy attacks and defeating them. The wide range of movement allows you to fully utilize the space to dodge incoming fire. It's not just about evading, as you can also enjoy firing your cannon as many times as you want. What makes the game interesting and challenging is that the controls for the tank are separated into rotation and forward/backward movement.
#49 
Fortnite Nerf Battle! Mobile Ready Game!
#50 
DORIAN2481's Scratch Game
#51 
Scratch-Tyrian - Episode 1
匿名 としてプレイ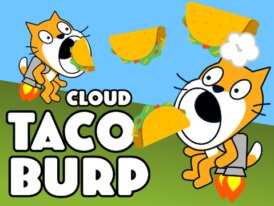 griffpatch's Scratch Game
Imagine a world where cats shoot an endless stream of tacos from their mouths. Don't question it; just embrace the madness. This online game, designed for eight players, is a quirky yet sophisticated project by Griffpatch, blending absurdity with fun.
toho
The 7 most popular toho games in the Scratch community.
#01 
東方紅魔郷 Extra 完成版(東方紅魔狂)