mario odyssey
Super Mario Odyssey is a highly appealing game that offers a fresh take on the classic Super Mario franchise. Firstly, Super Mario Odyssey features a vast and diverse world that players can explore freely. Each area has unique features and challenges, providing players with hours of engaging gameplay. Moreover, Super Mario Odyssey introduces a new mechanic called "capture," which allows Mario to take control of enemies and objects to solve puzzles and reach new areas. This mechanic adds a fresh twist to the classic Mario gameplay and provides players with new ways to approach challenges. Furthermore, Super Mario Odyssey is a game that rewards exploration and experimentation. Players can discover hidden secrets and collectibles by exploring each world in detail and trying out different capture abilities. Additionally, Super Mario Odyssey features a charming cast of characters, including Mario's new sidekick, Cappy. The story and characters add a new dimension of depth and emotion to the game, making it a joy to play from beginning to end. Overall, Super Mario Odyssey has many appealing qualities, such as a vast and diverse world, new gameplay mechanics, and charming characters. Let's explore how we can express these appeals through Scratch programming!
#01 
Mario Odyssey, to put it mildly, is the best ......

FunnyAnimatorJimTV's Scratch Game
Mario Odyssey by Super Scratcher FunnyAnimatorJimTV, I already have high expectations for it. I tried it, and as usual, the unique illustrations recreate a Mario Odyssey with plenty of world-building!
The function is also well built and too happy …….
The hat cappy also flies buzzing. Really fun …….
Come on, let's get all the moons we can!
How to play
Action
Corresponding key
Move, jump
Arrow keys or WASD keys
↓
Hip drop
↓ in the air (thud with hip!)
Long jump
↓ + ↑
Dive
up key then down key then Y key
Throw Cappy
Y key
Play Tips Video
A play video by the author, in English, but just watching it You can understand it just by watching it.
#02 
Mario Odyssey (scrolling version)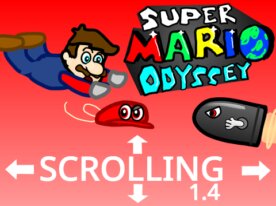 FunnyAnimatorJimTV's Scratch Game
The sliding version of the previous game has evolved into a scrolling version! Killers will fly at you, but you can also transform into a killer by hitting Cappy with the Y key.
Movement) arrow keys
Jump) up key
Hip attack) up press then down key
Cappy throw) Y key
Big jump) down press then up key
Dive jump) up press then down press Y key
#03 
The Underground Caves of the Moon Edition
#04 
Evolution of Mario Odyssey
#05 
Spin Athletic Edition
#06 
More of Super Mario Odyssey! - A project created with this passion -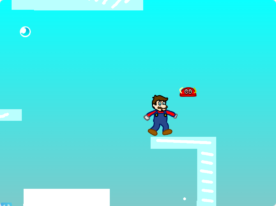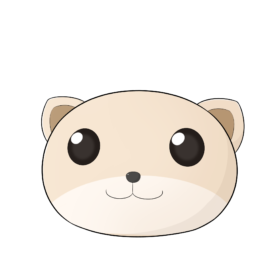 23ScratchMan's Scratch Game
Here is a remix project from a creator who played through FunnyAnimator JimTV's Mario Odyssey (introduced earlier) and still had so much passion to "Want to do more!" Scenes have been added! Respect to the creator who worked so far with passion.
#07 
Odyssey with nice dot pictures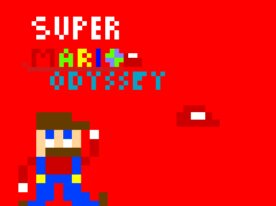 zachs23's Scratch Game
This is a spirited attempt to make Mario Odyssey with dots.
Once you've collected three moons, you can click on the symbol that appears in the upper right corner of the screen to move on to another course!
– (Move) Arrow keys
– (Throw Cappy) Space key
– (Untransform Cappy) B key
– (Enter Bokan) Z key
#08 
zazazazazs's Scratch Game