math learning
The 3 most popular math learning games in the Scratch community.
#01 
Enjoyable Brain Games for All Ages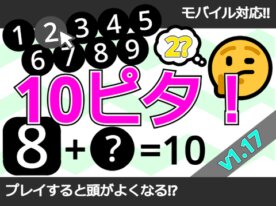 itakun16's Scratch Game
I believe this is a brain game that can be enjoyed by everyone, from children to adults. Players are required to select numbers within a limited time so that the answer becomes 10. Although some may feel rushed due to the time constraint, repeated practice should lead to quicker number selection, making it a great training exercise. There are many games that require using your brain, but this game has "10" as the answer, so there are limits to the numbers you can choose. Because there are limits, even those who struggle with calculations can enjoy and eventually learn through repetition.
#02 
Guide the Cat to the Goal with Mathematical Puzzles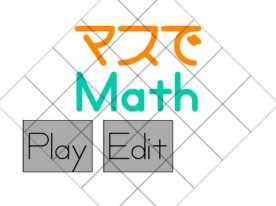 fine316's Scratch Game
This is a game where you lead a cat to the goal on a 4×4 grid. However, simply moving towards the goal is not enough! You must collect the numbers on the grid and match the sum with the flag's number in order to reach the goal. In the early stages, the puzzles involve only addition and subtraction, but as the game progresses, multiplication and division come into play, making the calculations much more complex. Moreover, the squares the cat has moved through become impassable, so plan your moves carefully from the start and guide the cat forward.
#03 
nori38's Scratch Game