athletic
When we're talking about scratch athletics, we mean games that are kinda like action games or platformers. There are some that feel really parkour-ish, but we'll be going over both types here. Oh, and genres like action games, shooting games, Minecraft athletics, and Roblox-like games are separate, so you can look for them in the genre list on the sidebar or the homepage. I'll help you find the most awesome athletic games out there. I mean, I think the key to boosting your creativity is to dive headfirst into playing super creative stuff, right?
#01 
Walking With Jaxshi 8
#02 
Walking With Jaxshi 9
#03 
Accelerator00x's Scratch Game
#04 
Accelerator00x's Scratch Game
#05 
Accelerator00x's Scratch Game
#06 
Accelerator00x's Scratch Game
#07 
Accelerator00x's Scratch Game
#09 
Accelerator00x's Scratch Game
#10 
This Is What I Wanted to Do! MMO Athletics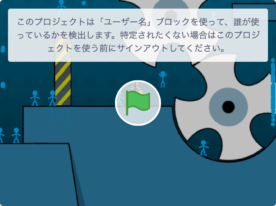 griffpatch's Scratch Game
Ever wanted a Scratch game like Roblox where you can enjoy athletics with others? Here it is! Fully utilizing Griffpatch's experimental MMO system, you can compete in athletics online. It's a dreamy game that makes developing various athletic courses possible. Griffpatch always brings our dreams to life. Can't wait to explain this MMO system someday; it's definitely fun!
#11 
Accelerator00x's Scratch Game

AnimationsScratch's Scratch Game
In this game, you drag and release to launch in the direction of an arrow. It's a common feature in games like Scratch Golf, but Dash Valley stands out by cleverly blending action game elements into it. What's more, the graphics are amazing, right? I wonder how they create this sleek look. So envious of their skills! They've got great taste and high skills. What do these Scratch creators even eat? Total respect!
#13 
ORDIA - Scratch Version (Mobile friendly) - ft @thom1sl
#14 
Walking With Jaxshi mini 5
#15 
Accelerator00x's Scratch Game
#16 
Walking With Jaxshi 6
#17 
Accelerator00x's Scratch Game
#18 
ksinniti's Scratch Game
#19 
Desert Stickman Adventure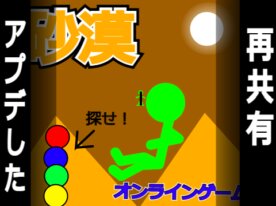 ksinniti's Scratch Game
Play as a stick figure in this side-scrolling game called "Desert"! Navigate through stages with a desert-inspired yellow background. Control the stickman to jump, slide down slopes, and even glide with a parachute. Along the way, you'll find hidden gems in red, blue, green, and yellow; giving it a treasure hunting vibe. The stickman's animations are funny and charming. And don't worry if you mess up, you can quickly restart, making it a stress-free experience. The real adventure begins after you reach the goal, as there's more to explore further into the stage. Utilize the glider and try to find all four colored gems!
Controls:
Move: Left/Right arrow keys or A/D
Jump: Up arrow key or W
Crouch: Down arrow key, S or Z
High Jump: Crouch + Jump
Slide: On slopes, Crouch + Move
Glider (after clearing): Space key.
#20 
ksinniti's Scratch Game
#21 
ksinniti's Scratch Game
#22 
[Ver. 0.8.5.2] Super Scratch Bros. Speed Trial