fortnite
Fortnite's appeal is wide-ranging, but first and foremost is its online multiplayer mode. Players fight alongside others in a battle royale format, trying to survive until they are the last man standing. Therefore, strategy and communication with other players are important, and players can enjoy the real-time tension and fun of cooperative play. Fortnite is also characterized by its architectural elements, which allow players to build their own walls, stairs, and other structures to create defensive and offensive strategies. This architectural element sets Fortnite apart from other battle royale games and gives players the freedom to think and strategize. Furthermore, Fortnite is regularly updated to add new weapons, items, and maps, making it a fascinating game that players will never get tired of playing. To represent Fortnite in Scratch, you must first understand the battle royale style game design, architectural elements, and real-time multiplayer elements. It also requires the use of programming techniques to achieve the movement of characters and items, as well as the reproduction of architectural elements. By looking at the works of other scratchers, you will be able to get your own ideas and methods of expression.
#01 
FunnyAnimatorJimTV's Scratch Game
#02 
The2017EditGod's Scratch Game
#03 
Fortnite Scratched Season 4 (Top Down Type)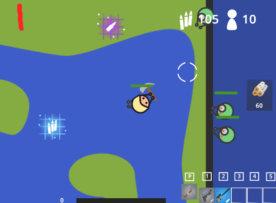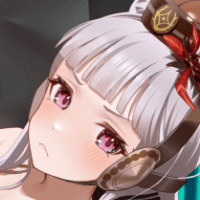 MinecraftGuy2007's Scratch Game
This is another highly complete Fortnite Scratch. The standout feature is the "Save the World" mode, where you save a zombie-infested world. In Save the World, all enemies become zombies. In this mode, you will be defeating all the zombies. The game has been refined over many versions, so the moves are well thought out, and it is worth doing!
#04 
Yossi703's Scratch Game
#05 
ScratchNite - Battle Royale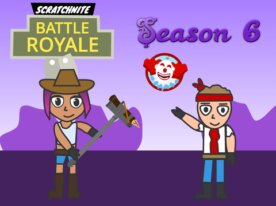 DuckyPool123's Scratch Game
Start with only a pickaxe and it's kinda challenging but totally fun! The key is to grab a gun and ammo ASAP and then hide. Or get close and take out enemies before they grab their gear. But, be careful not to get shot by others. Pick up guns with "E" and just walk over to collect bullets. Watch out if an enemy has a shotgun, they're super strong. And there's this stealth thing where enemies suddenly appear, so always be on your toes.
#06 
Scratch Night Rebirth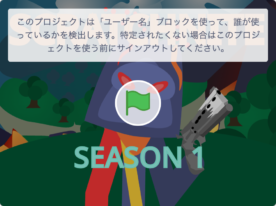 MintyFennec's Scratch Game
A Fresh Take on Scratch Night!Hey, so there was this super popular game called "Scratch Night" made by DuckyPool123.
It was a bummer when we heard the creator got busy and might not update it anymore. A lot of fans were pretty down about it. But then, out of the blue, MintyFennec (who's also known as GreenPhantomXL's alt account) dropped a game called "Rebirth" which is kinda like a successor to Scratch Night. It's not official or anything, but it's polished and they've updated a bunch of items. It truly lives up to the name "Reverse" with its high quality. Everyone should totally give it a shot! Just a heads up, there are some items you gotta hold down to use, so it might be a bit tricky till you get the hang of it. But hey, that's part of the fun!
#07 
MintyFennec's Scratch Game
#08 
MintyFennec's Scratch Game
#09 
MintyFennec's Scratch Game
#10 
FunnyAnimatorJimTV's Scratch Game
#11 
yuuu12's Scratch Game
#13 
A Simple Yet Challenging Fortnite-inspired Game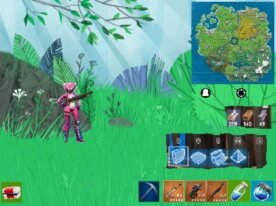 mii0501's Scratch Game
This game replicates the fun parts of Fortnite without any excessive effects. Even though it's simple, it's surprisingly challenging once you start playing. I really like the tension from the timing of enemy appearances. There's a "locker" icon on the top of the lobby screen that you can click on to change skins. You can even dress up in the skin shown on the thumbnail! A quick tip: If you get a Victory Royale, you're good to go. But if you lose, you'll need to press the green flag. Make sure to note down the save code – it's pretty short, so you might even remember it. If you don't hit the green flag after losing, you could experience bugs or movement issues. As for controls, only the WASD keys worked in my setup. If the arrow keys aren't working for you, try using WASD.
#14 
yuuu12's Scratch Game
#15 
fo-kasu's Scratch Game
#16 
yuuu12's Scratch Game
#17 
yosiotouzyou2's Scratch Game
#18 
tokinokamizx's Scratch Game
#19 
Fortnite Z 1-Year Anniversary Art
#21 
OG Fortnite Game 3.85
fortnite action game
The 13 most popular fortnite action game games in the Scratch community.
#01 
yosiotouzyou2's Scratch Game
#02 
Fortnite - Platformer
#03 
atomicmagicnumber's Scratch Game
#04 
Fortnite Food Fight! Mobile friendly!
#05 
Fortnite Laser Tag! - A Platformer                           #games
#07 
タイトル: Fortnite Platformer on Mobile: Dive into 10 Levels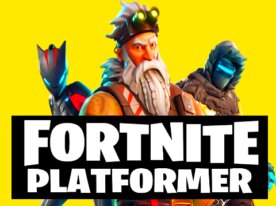 atomicmagicnumber's Scratch Game
You can play this on smartphones and iPads too! Dive into the Fortnite platformer with 10 levels. Dodge traps and enemies, and collect V-Bucks from treasure chests. Each time you clear a level, you score more V-Bucks. Don't worry if you get stuck: after 3 tries, a hint pops up. And after 5 tries, you get a skip button.
#08 
Fortnite Clicker Game 2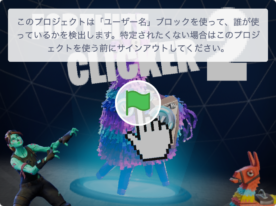 mineshot108's Scratch Game
This game was mainly created to test cool effects on sprites. It's simple but should have few bugs. The high score cloud variable issue is likely fixed. Clicking the logo takes you back to the home screen. Click your avatar to choose and buy skins in the Skin Shop. Clicking the pickaxe lets you buy a pickaxe for 100 v-bucks, improving click efficiency. Currently, it has fewer features than the original game, as it's a test for the second clicker game. Look forward to future updates!
#09 
mineshot108's Scratch Game
#10 
gumboygames's Scratch Game
#11 
Vectorex's Scratch Game
#12 
Fortnite [A Platformer]
gameplay of fortnite
The 5 most popular gameplay of fortnite games in the Scratch community.
fortnite like games
The 10 most popular fortnite like games games in the Scratch community.
#01 
griffpatch's Scratch Game
#04 
Ninjin8888's Scratch Game
#06 
Sylveon-syar's Scratch Game
#07 
Sylveon-syar's Scratch Game
#08 
varvard's Scratch Game
#09 
UBIT2011's Scratch Game
#10 
TK_2310's Scratch Game