splatoon
This is a list of excellent Scratch works that have reproduced or collaborated with the hugely popular Splatoon. You can play with the best Inklings even on Scratch! What is the appeal of Splatoon? Splatoon is an online multiplayer shooting game developed by Nintendo, where players engage in ink battles. The game's appeal lies in its unique world view, Splatoon-specific rules, and elements such as music and graphics. First, the unique world view is one of Splatoon's charms. Players control human and squid characters in a city painted with ink. The stylish design and bright, colorful colors create a unique world view that draws players in. Next, there are Splatoon-specific rules. Players paint enemy territory and defend their own territory. It's also important to defeat enemies to help yourself and your teammates. Additionally, the team that paints the most territory within the time limit wins, requiring strategy and cooperation. Splatoon's music and graphics are also appealing. The unique character designs, varied weapons and gear, and other elements make the game enjoyable for players. Furthermore, the original music adds to the excitement of gameplay. To express Splatoon through Scratch, it is necessary to first understand the game's basic elements and acquire programming skills to reproduce them. Designing the feel of player operation and the expression of ink painting are necessary, and creating original characters, stages, and music can produce a more enjoyable game. To express the appeal of Splatoon in Scratch, programming and design skills are required, but it can provide a fulfilling experience. Game production using Scratch is the perfect way to turn your ideas into reality and can create works that fascinate many people. Let's take a look together at how other Scratchers express the appeal of Splatoon through Scratch!
#01 
syokaki's Scratch Game
#02 
Enjoy Various Game Modes and Master Different Weapons

futchan's Scratch Game
In addition to regular matches, you can enjoy Ranked Battle modes like Splat Zones, Tower Control, and Clam Blitz! There are a variety of weapons, each with its own unique special, making it perfect for those who want to master different weapons. Chargers are also available. Here's how to change weapons:
Click the blue "Option" button on the main screen.
Click the change button next to the orange frame labeled "Shooter."
Click on the weapon to cycle through them.
Once you've chosen, click the return button in the bottom left corner.
Weapons (Special name in parentheses):
Shooter (Bomb Rush)
Spinner (Super Shot)
Roller (Megaphone Laser)
Flingza (Barrier)
Blaster (Megaphone Laser)
Charger (Bomb Rush)
Octobrush (Tornado)
Dualie (Super Shot)
Brella (Tornado)
Squeezer (Barrier)
Controls:
Move: Up/Down arrow keys
Change direction: Left/Right arrow keys
Shoot ink: Spacebar
Launch bomb: Z key
Use special: X key
Switch between squid/human mode: C key
Throw clams: V key
#03 
hayashishogo's Scratch Game
#04 
Easy to control Splatoon game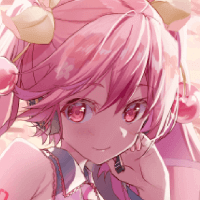 yuikunyeah's Scratch Game
The controls are pretty good, as you can move up, down, left and right with WASD keys and aim with the mouse. All specials are hyper pressers.
Weapons
Splatter Shot
Splat Roller
Splat Charger / Classic Squiffer
Splat Dualies
Heavy Splatling
Move with the WASD keys, aim with the mouse, and click to fire. To slide when using the dualies, press the A or D key while holding down the mouse click and Z key.
#05 
FunnyAnimatorJimTV's Scratch Game
#06 
moto1212's Scratch Game
#07 
GamePlay - Splatoon Lets play Episode1
#08 
FunnyAnimatorJimTV's Scratch Game
#09 
moto1212's Scratch Game
#10 
FunnyAnimatorJimTV's Scratch Game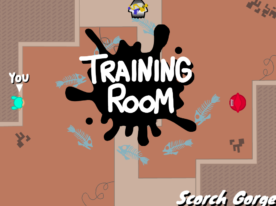 CoolDude_Meh's Scratch Game
The Splatoon that moto1212 introduced me to is just like, absolutely insane!
The whole vibe with the ink and the shooter mechanics, it's all just so incredibly detailed!
It's got this top-down view, and the players are kinda small, but that just means you get to use a bigger chunk of the screen, y'know? And there's no screen scroll, so it's way easier to keep track of everything, which I think is a super neat feature.
And then there's this 2v2 mode too. It's set up like, you and an AI buddy versus a pair of enemy AIs. It even recreates a sense of team play and the AI movements are just so sophisticated… it's just beyond amazing.
And they've even got sub-weapons and specials implemented, which is just so cool!
Salmon Run
The 4 most popular Salmon Run games in the Scratch community.
#02 
hayati3427's Scratch Game
#03 
taiseitaisei's Scratch Game
#04 
abescreame's Scratch Game
how to make splatoon
The 4 most popular how to make splatoon games in the Scratch community.
#01 
Special Splatoon template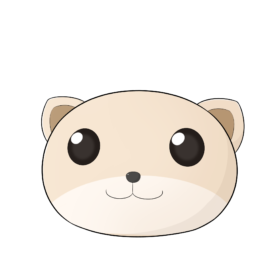 Nitttram's Scratch Game
If you want to make a Splatoon game, and a slightly different one at that, this project might be a good reference. This work itself is not a game but a simulator. It has been released on the premise of a remix. Octarians and squids will come out from the ground, but you can defeat them by shooting them. You can even turn yourself into a squid and swim in the ink. With these basic functions implemented and smooth operation, this is already a high-quality work as it is. You can test your skill by how you make use of this.
#02 
su-pa-kun's Scratch Game
#03 
LeoBernard's Scratch Game
#04 
(For remix) Logic of battles and bukis
else
The 3 most popular else games in the Scratch community.
#01 
Design / Customize your Inkling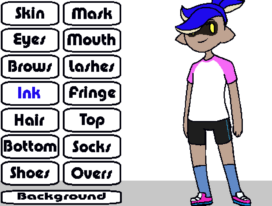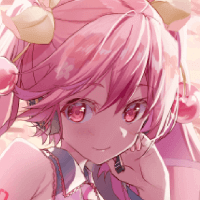 PencilApocalypse's Scratch Game
A designing game which allows you to customize your Splatoon Inklings' hairstyle and clothes. If you've wanted to design your own original Inkling, this one's for you. It's capable of going into fine detail. Not only hairstyle and clothing, but you can also change the skin color and ink color to create a one-of-a-kind original Inkling. I love it.
#02 
Griffpatchs three-dimensional Splatoon simulator.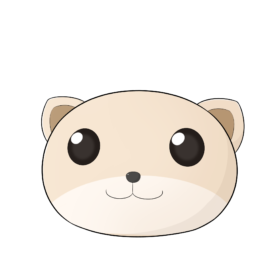 griffpatch_tutor's Scratch Game
This is the project of everyone's favorite (right?), Griffpatch. It's a project to recreate Splatoon in a game called isometric, a space-taking game looking down from 120 degrees diagonally. Unfortunately, this one itself is not a game. But it is a project that would definitely be fun to remix and make into a game.
#03 
The Three Key Steps to Overcoming Failure and Moving Forward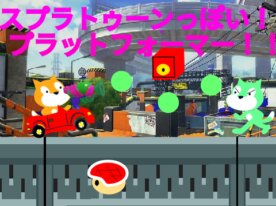 sgihyt781's Scratch Game
Dodge obstacles and move to the right.
Be cautious of green enemies and red turtles; touching them will force you to start over.
Defeat the green enemies!
Progress by jumping to avoid the red turtles, and take down the green enemies along the way.
Proceed calmly!
As it's a bit challenging, don't rush. Familiarize yourself with the controls and move forward carefully.
multi player
The 4 most popular multi player games in the Scratch community.
#01 
Unique Splatoon-Inspired Action Game

pro4life's Scratch Game
This game boasts incredible originality, combining elements of Splatoon's ink mechanics with action gameplay. It allows up to three players, making it perfect for lively play sessions. Its uniqueness makes you want to exclaim, "This is Scratch!" A highly recommended experience.
Instructions:
Players are divided into three teams: blue, red, and green.
In areas with light-colored ink, you must jump, or you'll fall. If you fall, you'll respawn quickly.
Blue Team:
Move with the left and right arrow keys, jump with the up arrow key, and shoot ink with the down arrow key.
Green Team:
Move with the A and D keys, jump with the W key, and shoot ink with the S key.
Red Team:
Move with the J and L keys, jump with the I key, and shoot ink with the K key.
#02 
Splatoon project with cute illustration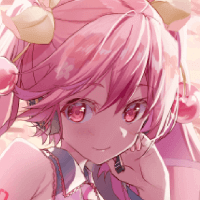 NINTENDUDE987's Scratch Game
This project lets you choose between a mode in which you fight octarians alone, and a mode in which you battle against a friend. At the beginning, it shows a cute animation scene where boys and girls are taken away by an octarian.
One-player mode
Two-player mode
No bombs or specials
1 Player
2 Player
#03 
A legit, three-player squid matches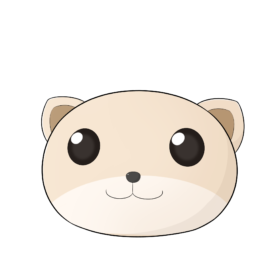 M1TUN4's Scratch Game
It's no longer inkling, it's squid! lol But it's OK because it's fun! And the music (lol) Also, there is no judgment of victory or defeat. It's a project that would be deep if evolved and remixed.
It is a roller mode that will paint just by moving
#04 
For remix/ 2D Battle Splatoon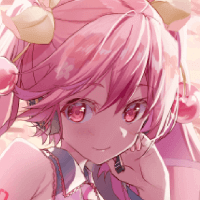 jane301's Scratch Game
This is a battle game where you focus on shooting ink at your opponent. Covering the ground with ink is not the objective of this game. It's a two-player game. You are free to customize as there is a variety of weapons to choose from and you can change your skin tone. The simpleness of the battle might get you hooked.
To start
Press the green flag
Click the logo in the center of the screen
Select weapon
Click "Ready to Battle"
When both players are ready, the battle begins