pikmin
The 4 most popular pikmin games in the Scratch community.
#01 
Pikmin Vibes in Scratch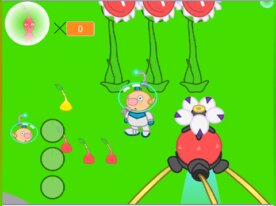 zazazazazs's Scratch Game
Dude, it's got such a Pikmin vibe! When you see the top of a Pikmin peeking out of the ground, press the space bar to pull it out. They follow you around! It's so cool! Their blank expressions seem to fit perfectly with Scratch lol. When you find resources, aim with your mouse cursor and press the A key to throw. Use the B key to blow the gathering whistle. Wish there were more features, but it's an awesome game.
#02 
Three Exciting Games in Scratch Pikmin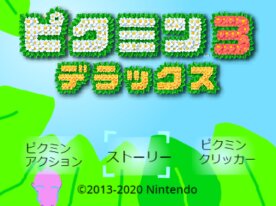 nataroyama's Scratch Game
This game really shows how much you love Pikmin! It's all about immersing yourself in the world of Pikmin. The Pikmin action is a platformer-style game. In Pikmin Story, it feels like a falling block game where you catch falling resources with Pikmin to boost your score. Each stage has a target score to aim for, so keep trying! You move with the left and right keys and throw Pikmin with the space key. Press T to have them return. What's cool is that it even supports two-player mode! Pikmin Clicker is like a whack-a-mole game, which was a fun surprise! You might think it's about clicking Pikmin to increase your score, but it's actually about hitting moles. It adds an exciting twist to the game.
#03 
Pikmin Power-Up Tactics.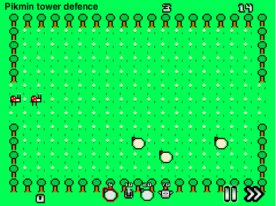 computerboy101's Scratch Game
Set up Pikmin and Olimar like turrets and beat those enemies down! Every character's got their own unique vibe. Olimar: He's about that steady but limited damage for ground foes. Gekikarasu Spray: Can slow down an enemy. Louie: He's the dude for area attacks and those sick aerial moves. Yellow Pikmin: Packs a punch on any close targets, be it on the ground or flying. The sickest part? Put up a tower and watch the enemies change their routes in real-time. Play your cards right with tower placement, and you might make them trek for ages. Strategize and you might just own the field. That they change direction instantly just shows the game's got its pathing game on point. Way cool.