dressing up games
The 10 most popular dressing up games games in the Scratch community.
#01 
Create Your Unique Character with Endless Customization Options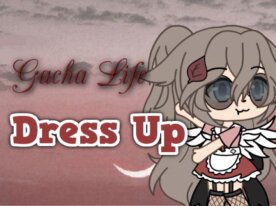 cantalise's Scratch Game
Of course, you can choose a girl's clothes, as well as her facial features like eyes, nose, and mouth. You can also select the color of her face, the background color, and even pick a pet for her. There is such a wide variety of options available that it's hard to imagine finding someone with the exact same character. Both the girls and the pets are incredibly cute, making it difficult to decide on the perfect combination. If you enjoy dress-up games or want to create your own unique character, be sure to give it a try.
#02 
Three Girls, Endless Customization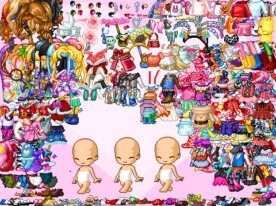 raider1233's Scratch Game
This time, there are three girls, so you can create three different setups at once! There are so many options for hairstyles, eyes, and clothes that it was hard to choose which ones to go with. Even though there are already numerous choices, you can also select different colors for some outfits. Everything is so cute that I ended up playing the game for quite a while. I believe you'll find clothes and hairstyles that suit your taste. From dresses to nostalgic anime outfits, be sure to give it a try.
#03 
Vintage Chic Dress Up - choose outfits to dress her up as your type of girl!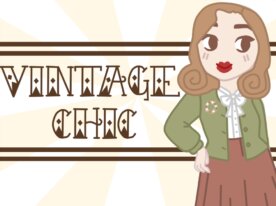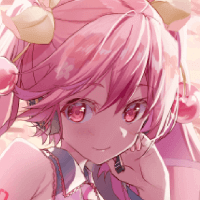 amee-'s Scratch Game
This game reminded me of playing dress-up dolls as a child. There is a large selection of clothes, hairstyles, and backgrounds to choose from, so you can have fun choosing to your taste. There is no need to clean up after playing since it's all in your computer, and if you want to play the next game you can finish this one right away. It's nice that you can quickly switch from one game to another. There are no instructions to the game, but it's easy to understand the situation and get started.
#04 
A Wedding Game with Endless Customization Options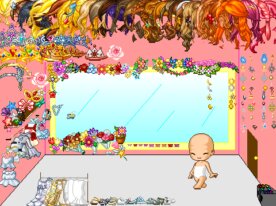 Shygirrl1999's Scratch Game
The game offers a wide variety of choices, from wedding dresses to hairstyles and shoes. With so many options, it can be difficult to decide which ones to choose. Not only can you customize the bride to your liking, but you can also select a groom by opening the door on the right side of the screen. There are multiple grooms to choose from, which can make the decision challenging. If you want to create your own original character or just want to see handsome grooms, give this game a try.
#05 
Endless Fun with Popular Character Hairstyles and Outfits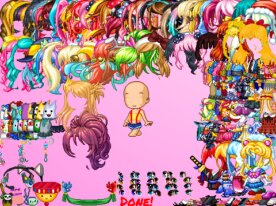 Shygirrl1999's Scratch Game
There were so many popular character hairstyles and outfits for girls that it was possible to enjoy various patterns. The variety was simply abundant! All the clothes, hairstyles, and eyes were displayed on the screen, so it didn't take much time to search for them, which was quite convenient. There were even nostalgic anime characters, which made me want to watch anime after playing the game. It's incredibly cute! This game is recommended for those who love anime or want to play with dress-up dolls but don't have any at home.
#06 
Create Your Ideal Girl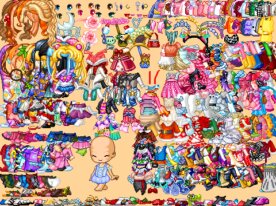 darioana's Scratch Game
You can create a girl to your liking by selecting her eyes, hairstyle, clothes, and shoes. Depending on the outfit, you can also choose the color. I was amazed that not only are there a wide variety of options, but you can also change the colors! There were even clothes from popular nostalgic anime, as well as dresses and everyday outfits, making it difficult to decide what to choose! If you enjoy dressing up, I highly recommend giving it a try. You're sure to get hooked!
#07 
Dressing Up Princesses in a Virtual World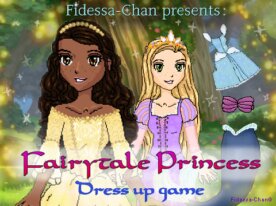 Fidessa-Chan's Scratch Game
In this dress-up game, you get to dress up princesses as if they've come straight out of a fairy tale. You can create your own unique princess by choosing her dress, hairstyle, and hair accessories according to your preferences. Playing this game made me want to watch the movies, read the books, and enjoy the anime featuring these princesses. Although we can't wear such dresses or hairstyles in the real world, enjoying the game in the virtual world provides a refreshing change of pace.
#08 
A Delightful Dress-Up Game Experience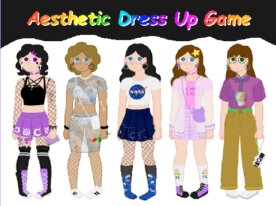 AuroSoky's Scratch Game
There were numerous hairstyles, hair accessories, colors, patterns, and types of clothing, making it easy to choose something to my liking. I've been waiting for a game like this! It seems to be a game that girls would enjoy. It reminded me of playing with dress-up dolls when I was little. Storing physical dress-up dolls can be a hassle because they take up space, but with computer games like this, there's no need to worry about clutter or cleaning up, making it convenient to play and quickly move on to the next activity.
#09 
amylaser's Scratch Game