Tennis Game
The popularity of tennis lies in its competitive nature and the appeal of a healthy sport. Tennis is a sport where players use a racket to hit a ball back and forth over a net, and it is loved by many people around the world. The allure of tennis is in its competitive nature. Players must consider their opponent's movements, ball trajectory, and court position while choosing the right technique and strategy to win the game. Additionally, tennis can be played in singles or doubles, adding to the versatility of the sport and making it enjoyable for a wide range of people. Furthermore, tennis is popular because of its appeal as a healthy sport. It requires players to use their whole body, promoting physical fitness, strength, and agility. Additionally, playing tennis can be a fun and social activity, providing an opportunity to connect with others and promote mental wellbeing. These elements contribute to the popularity of tennis, making it a beloved sport by many. Its competitive nature and healthy sport appeal are just a few of the reasons why tennis is so widely enjoyed.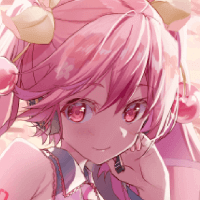 michiranchi's Scratch Game
This is a fun one, 3D tennis! You can play tennis in 3D, like those old tennis video games that were really popular. This is also a great game, but it's really difficult to get started. It won't respond when you press PLAY. You have to kind of press a little below the PLAY button, then it'll get going. After that, it's great fun.
HOW TO USE
At first, don't think too hard and just chase the ball and press the space key!
When you get the hang of it, you can spin the ball.
#02 
Swinging Left and Right, Yet Challenging 3D Tennis
#03 
2-player game! Move the bar and dont drop the ball!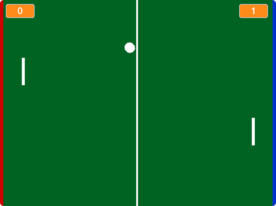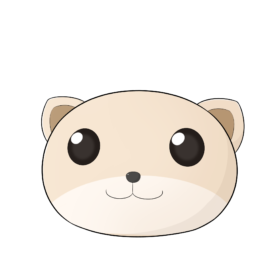 mgberry's Scratch Game
It is quite interesting that two people can play this game against each other.
It is also good that the rules are simple and the controls are simple, which is why anyone can play this game.
Once you drop the ball, you never know where the next ball will come from.
So be careful not to miss it!
The first player to score 11 points wins.
How to use
| | |
| --- | --- |
| Movement | Corresponding key |
| Start | Space key |
| Left player (up) | W key |
| Left player (moving down) | S key |
| Right player (moving up) | O key |
| Right player (moving down) | L key |
#04 
Super simple tennis-like game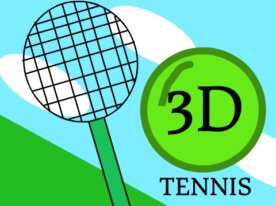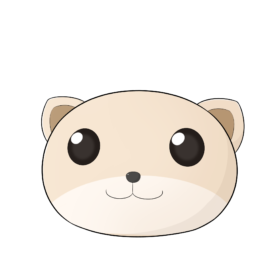 Brad-Games's Scratch Game
Click on the green flag, and it will start suddenly. It's a game played by hitting a flying ball back with a racket. The racket can be moved with the mouse. Basically, all you have to do is move the racket's surface in time with the ball. Get 40 points first to win, but you are either winning or losing when you realize. It may be easier to understand that you "Got a point!" or "Point taken!" if there were some kind of sound effects.
#05 
Play tennis with Mario characters! Waluigi Tennis Ace 1.5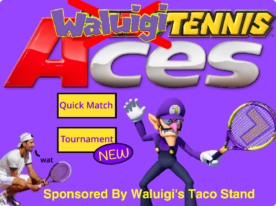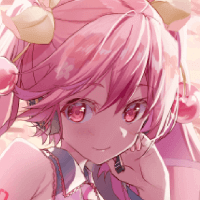 Brad-Games's Scratch Game
Control Waluigi and play tennis against Mario and Luigi. It's pretty difficult because the CPU doesn't make mistakes very often. I guess you have to scatter the ball left and right and wait for the ball to hit the net. Bowser has a high ball speed, but he isn't very good when you scatter the ball left and right so you may be able to win relatively easily. Three games to win. Waluigi says something that sounds like "Waluigi da" when he serves, and it's kind of addictive.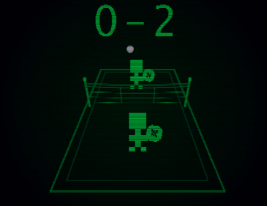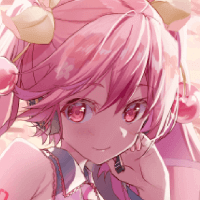 RHY3756547's Scratch Game
This is LINE Tennis, a 3D tennis masterpiece, and one of the most popular in the LINE XX series. LINE is 1s1s (One Sprite One Script), which means it only uses one sprite and one block group (script). Enjoy the game while pondering how difficult it must be to create a tennis game using only that. You are sure to be amazed and wonder how on earth has this been made with only one script.
#07 
Adorable Shabby Cats Play Tennis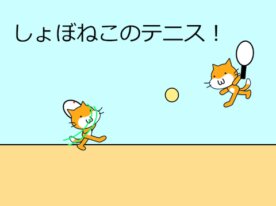 bitamon's Scratch Game
Adorable shabby cats are incredibly cute! In this game, two shabby cats play tennis together. There are three types of ball power, and you can choose one of them. Then, all you have to do is watch the cats' exchanges. Their interactions are quite entertaining! The conversation progresses rapidly, similar to a rally, and depending on the power type, the ending and dialogue may change slightly. Additionally, some conversations are extremely fast, making it fun to try and follow with your eyes and figure out what they are saying.