smash bro
What are the charms of Super Smash Bros., and how can we express these using Scratch? Let's explore this together by looking at some of the great works created by other Scratchers! Super Smash Bros. is a popular fighting game developed by Nintendo, and it has gained a massive following around the world. The game's charm lies in its diverse cast of characters, fast-paced action, and strategic gameplay. One of the biggest appeals of Super Smash Bros. is the roster of playable characters, which includes many beloved Nintendo characters as well as guest characters from other popular franchises. Players can choose from a wide range of characters with different fighting styles, abilities, and weaknesses. This allows for a lot of variety in gameplay and keeps things fresh and exciting. The fast-paced action is another major draw of Super Smash Bros. Players can engage in epic battles with multiple opponents, using a variety of attacks, combos, and special moves. The game requires quick reflexes and strategy, as players must constantly adapt to changing situations in the heat of battle. Finally, the strategic gameplay is another aspect that makes Super Smash Bros. so compelling. Players must consider factors such as stage layout, item usage, and character matchups when formulating their strategies. This makes every match a unique challenge, and keeps players engaged for hours on end. To express the charms of Super Smash Bros. using Scratch, it is important to understand the game's mechanics and develop the necessary programming skills. By creating original characters, stages, and moves, Scratchers can create their own unique spin on the game and bring their ideas to life. Looking at other Scratchers' works can also provide inspiration and help in developing new techniques and ideas.
#01 
Super Scratch Bros Beta 4.0
匿名 としてプレイ

Hobson-TV's Scratch Game
Here it comes! A high quality piece of Smash Bros. It's pretty authentic Many people say they can't proceed from the menu screen, but you can if you click the Z key.
How to use
Action
Correspondence key
Attack
 
Shield
X key
Special Waza
C key (or Z + X key)
 
Appeal
V key (or ↓ + X key
Move
Arrow keys
Dash attack
Horizontal key + Z key
Upper and aerial attack
Upper key + Z key
Lower and aerial attack (Meteo Smash)
Down key + Z key
I feel like the left hand is mainly used for the bottom 3 keys on the keyboard (Z, X, C) and the right hand is left for the arrow keys. I am glad it is well thought out.
You can try various attacks by combining the arrow keys and attack keys.
Also, this is the same as in the official Smash Bros. game, but the appeals are useless unless you are in single player mode. It may be useful when you want to show a bit of leeway, or something like that. It is a provocative action.
The author has been working on a smash-and-grab type scratch since 2015 and has been improving it ever since. Here is the super high quality work that he arrived at the end of that process. You can feel the thickness of the work, which did not happen overnight.
* Takes a little time to load
We've compiled a list of featured articles that we recommend too much. Please check it out.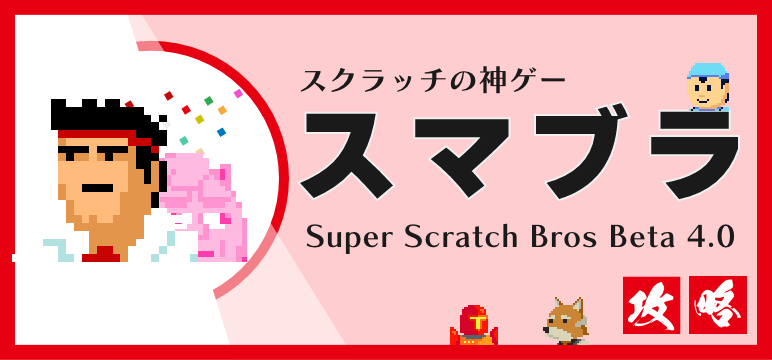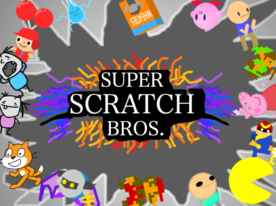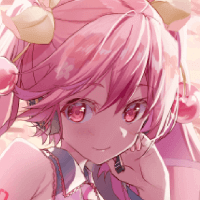 Hobson-TV's Scratch Game
This is another project by Hobson-TV. This is an earlier project, but I introduce it here because it's different from the almost real Super Smash Bros. project I reviewed before. This one has great originality, and I think is more Scratch-ish.
#03 
Marisukes Smash Bros: A Mario Experts Creation

marisuke's Scratch Game
To put it modestly, this is the best. A Super Smash Bros game made by Marisuke, who is skilled at Mario games. There's no way it can't be fun. The biggest weakness is that it doesn't load at all sometimes… Probably because it's heavy. Reload it many times. Once it loads, it runs smoothly. I couldn't load it even after trying 20 times on Chrome, but when I switched to Firefox, it worked. That might be something to consider. This work is created right up to the limit of Scratch's storage capacity, so apparently, it can't be saved anymore, and bugs can't be fixed, nor characters added. It's amazing to create something to that extent.
Controls (1P):
Move: Left/Right Arrow Keys
Jump: Up Arrow Key
Crouch: Down Arrow Key
Shield: C Key
Normal Attack 1: Z Key
Normal Attack 2: Left/Right Arrow Key + Z Key
Normal Attack 3: Up Arrow Key + Z Key
Normal Attack 4: Down Arrow Key + Z Key
Special Move 1: X Key
Special Move 2: Left/Right Arrow Key + X Key
Special Move 3: Up Arrow Key + X Key
Special Move 4: Down Arrow Key + X Key
#04 
Super Smash Bros. Ball!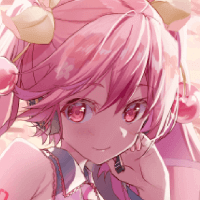 keroro645's Scratch Game
I really like this. I really really like it. This is an eccentric collaboration of Super Smash Bros. and Rolling Sky. The balls collide with one another and crush its opponent. If you push your opponent to the edge of the screen then attack, it will crush. You can also play a psychological game, for example, by intercepting the attacker as it lunges at you and jabbing it into the edge. It's deep, but the controls are easy.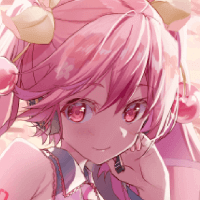 SABATYANN's Scratch Game
This is so amazing, just a bag full of original ideas. It is extremely unique. It uses a battle system similar to Super Smash Bros., but everything else is original. It could probably be called THE Scratch Super Smash Bros. There's a complex story mode, too. Genius. Story mode Episode 1 – A hero is born Episode 2 – Journey to find the Demon King's Stone Episode 3 – Now, to the Demon King's Stone! To be continued The Battle Cats projects by this creator are also very popular!
#06 
Super Scratch Bros. OMEGA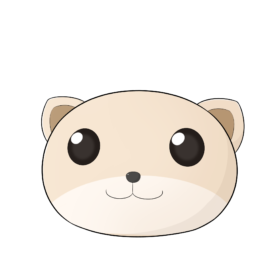 -Infitnite-'s Scratch Game
A simple Smash Bros. The technique is not too complicated, so it's easy to enjoy. However, because it is so simple, the timing of moves and jumps can make the difference between winning and losing. It is also mobile compatible, which is rare in the Smash Bros. series, so it can be enjoyed on iPads and other devices. Controls for mobile, Player 2, etc., are also explained at the beginning of the game. It can be said that this is a Smash Bros. project that thoroughly sticks to the ease of play. The consideration is excellent.
#07 
Remembering Smash Brothers: A Fun and Easy-to-Play Game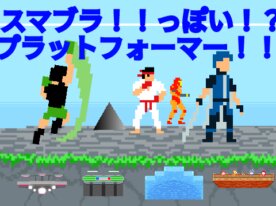 sgihyt781's Scratch Game
This game reminded me of Smash Brothers, and it was really entertaining. The controls are simple, so you can enjoy it right away. Personally, I thought the attacks used to defeat enemies were cool, and the background music wasn't too loud, which allowed me to concentrate on playing. I'm curious to see other stages as well. You can proceed at your own pace, so take your time and get familiar with the controls while playing.
#08 
ma-tare's Scratch Game
#09 
Hobson-TV Adds Pokémon Elements to Smash Bros
匿名 としてプレイ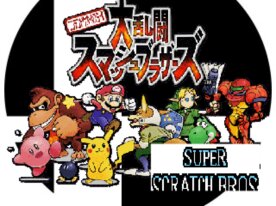 ryu0920's Scratch Game
Hobson-TV has incorporated Pokémon elements into Smash Bros! ROADCOMBAT has become Lucario, which makes sense since it's a Fighting-type Pokémon. And PSYKID has turned into the Black character from Pokémon Black & White. How cute! If everyone were to be transformed into Pokémon like this, it would be amazing. There's also an Electric-type Pokémon, which I won't name, but it suits the game perfectly.
#10 
If You Love Metamon, This Game is a Must-Play
匿名 としてプレイ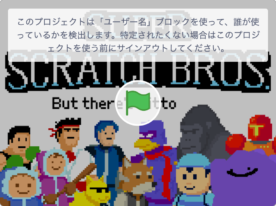 awesomeal82's Scratch Game
If you're a fan of Metamon, you can't miss out on this game. The controls are the same as those in the Smash Bros game created by Hobson-TV! It's beginner-friendly, with locked characters like the gorilla and other unfinished ones. By the way, my beloved Hikakin also mentioned that he loves Metamon. The popularity of Metamon will surely continue to rise. (Just in case you didn't know, Metamon is a Pokémon.)
#11 
Pixel Art Super Smash Brothers 8 [Ranked Battle]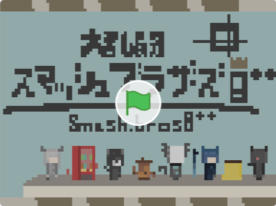 Nite-games's Scratch Game
Playing Scratch made me realize the wonder of stumbling upon such divine games. Seriously, if you haven't played it, do so with attention. It's pixel art Smash Bros! In short, it's insanely fun, unbelievably high quality. For beginners, here's a guide:
Menu Selection: Use 'W' or 'A' to choose the play mode. Generally, pick from the top three.
Single Player: In ranked battles, your combat power is measured based on the results of eight matches. Try ranked battles first!
Ranked Battles: Start by choosing a fight.
Character Selection: Choose a character using 'A' or 'D', and confirm with the spacebar.
Enjoy the battle while learning the controls. You'll experience the incredible potential of pixel art in these cool battles!
#12 
ULTIMATE Super Scratch Bros. (READ INSTRUCTIONS AND NOTES)
#15 
SABATYANN's Scratch Game
#16 
SABATYANN's Scratch Game
#17 
SABATYANN's Scratch Game
#18 
SABATYANN's Scratch Game
#19 
HALUTASU's Scratch Game
#20 
HALUTASU's Scratch Game
#21 
HALUTASU's Scratch Game
#22 
Nite-games's Scratch Game
#23 
K-i-6-2's Scratch Game
#24 
K-i-6-2's Scratch Game
#25 
Nite-games's Scratch Game
#26 
Nite-games's Scratch Game
how to make ssb
The 4 most popular how to make ssb games in the Scratch community.
#01 
Overcoming the Challenges in Creating Smash Bros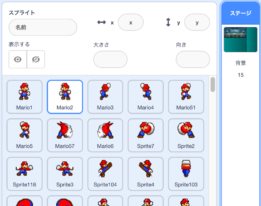 Marioearl831isback4's Scratch Game
In the beginning, we mentioned that implementing Smash Bros is quite difficult. One of the reasons is the costumes and backgrounds. Many people may feel that if the costumes and backgrounds are not sophisticated, the game just doesn't ignite their passion. When the creators themselves have such needs, the hurdle to make Smash Bros becomes incredibly high. This project is here to significantly lower that hurdle. If you're making Smash Bros, you absolutely must check out this project. It offers an incredible amount of resources. Since you can't fully appreciate the project just by playing it, make sure to "look inside" and check out the sprites and backgrounds. If you're thinking, "I want to create Smash Bros from scratch!", this project will seem like a treasure trove.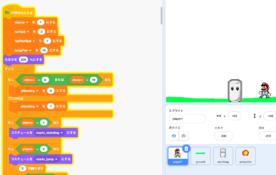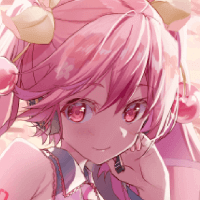 archmage's Scratch Game
This is a project made for remix. Super Smash Bros.-like movements have been implemented in the game. If you're interested in making a Super Smash Bros. game, remixing this one will help you understand basic coding. Of course, there are other amazing works out there, but when it comes to remixing, it takes a lot of time and effort to just understand the content. In that respect, this project is really helpful in that it has the fundamental parts laid out, nice and clean. You can use this as a starter project and actually create your very own Super Smash Bros.
By combining keys, it also has up and aerial attacks and Meteor Smash-like moves implemented in. You can use this as a base and add various characters.