Skateboard Game
The popularity of skateboarding lies in its freedom of expression, coolness factor, and overall fun experience. Skateboarding is a sport where riders perform tricks on a board while cruising around town or at a skatepark. The allure of skateboarding is in its freedom of expression. Riders can perform tricks based on their individual style and skill level, making each ride a unique experience. Additionally, skateboarding has a cool image, which has made it popular among youth and adults alike. Furthermore, skateboarding is popular because of the overall fun experience it provides. It offers a sense of accomplishment when riders master a new trick or improve their skills. Additionally, skateboarding can be enjoyed with friends, and trying out new tricks together can be a fun and bonding experience. Skateboarding is also a healthy sport, as it promotes physical fitness, strength, and balance. These elements contribute to the popularity of skateboarding, making it a beloved sport by many. Its freedom of expression, cool image, and fun experience are just a few of the reasons why skateboarding is so widely enjoyed.
#01 
Exciting Skateboarding with Mario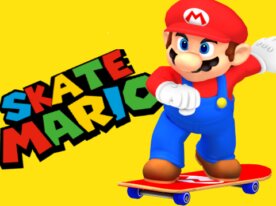 atomicmagicnumber's Scratch Game
In this game, you control Mario to ride on the skateboard below. As you move the mouse, Mario moves accordingly, so you must quickly navigate while watching the skateboard's movements. The controls are simple and straightforward, but it can be challenging since you don't know where the skateboard will go next, causing you to hastily move Mario. Eventually, Bowser appears and starts causing trouble. The fact that you can't let your guard down adds to the excitement!
#03 
Skateboard Game with a Twist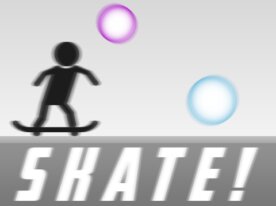 Unrealisation's Scratch Game
You play as a skater trying to dodge incoming bubbles while collecting stars. The bubbles vary in size and bounce, keeping you on your toes. Be careful! If you get too focused on the stars, you might get hit by a bubble. Timing is key. The cool music makes it even more fun to play.
#05 
Check Out Path to Skateboard Mastery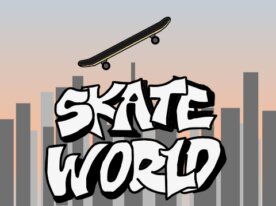 StephCodes's Scratch Game
Hey guys, there's this game called "Path to Skateboard Mastery"! You can do skateboard tricks like ollies and kickflips. The controls are super easy: use the up arrow for ollies, combine up and down arrows for kickflips, and the left and right arrows for flips, brakes, and slowdowns. Turns out this is the creator's first project and they really love skateboarding. Seems like they faced some challenges, but they think it turned out great. If you have ideas for updates, they're open to suggestions. By the way, there've already been some updates fixing speed issues and gameplay behind the start screen. If you wanna give it a try, go ahead and play!
#06 
Stick Figure Skateboarding Game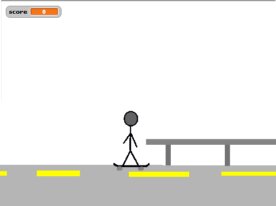 m44's Scratch Game
This game allows you to control a stick figure on a skateboard. As you move, hills appear, and by gaining speed, you can perform jumps. While in the air, you can execute actions like grabs and flips, and when there are handrails, you can also perform grinds. Try to land tricks skillfully without falling. The course is simple, so it might be interesting to consider creating more varied versions, adding background music, or implementing a scoring system based on the tricks performed.