RPG
Creating a role-playing game (RPG) from scratch offers a ton of freedom, like, you can really go wild with it. But this can lead to, like, adding too much stuff or not being able to wrap things up, resulting in giving up. Despite the many brave souls who give it a shot, actually completing it is a real challenge, right? Yet, there are still a bunch of scratchers out there who manage to conquer these challenges and release the most awesome RPGs. In this space, I'll be introducing some of these epic creations. Whether it's the story that's super engaging, the graphics that are downright amazing, or the meticulously crafted presentation including the sound, or even the unique world view that is just straight up Hollywood-level, this collection of works is where you'll find the RPG you've always dreamed of playing.

More RPG projects are coming soon!
We have plan to add 1 more Scratch projects of the RPG.
#01 
Sugoroku (Chutes and Ladders) RPG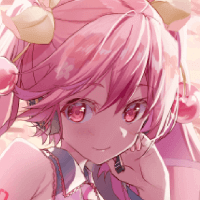 kazu_papa's Scratch Game
This is super fun! It's all in Japanese, right up to the start of the game, so it's Japanese-user friendly. I thought it might be a complicated game because of the various settings you're free to do, but in the dungeon exploration, you basically just roll a dice to proceed. It gets complicated once you start using items and such, but by that time you should be fully hooked, so it shouldn't be a problem. It's an amazing work, with more details than I thought possible, such as screen composition, music switching, attack effects, and critical situation occurrence rate. I think this is one of the best Japanese RPG projects in Scratch.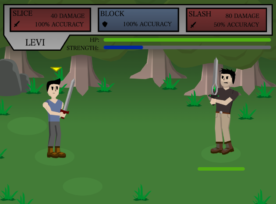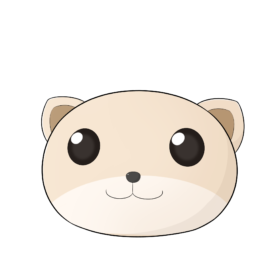 Will_Wam's Scratch Game
A project by Will_Wam. This is an amazing person who creates excellent tower defense and side-scrolling games. And here is an RPG project. Press the Z key or spacebar to advance the conversation. When you encounter an enemy, you just defeat it (laugh). However, it is more enjoyable if you understand why you are fighting and where you are heading. I'd also like to note that the animation of the battle scenes is smooth and wonderful. Do experience even just the battle scenes.
#03 
mw414413's Scratch Game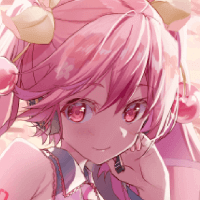 kkkooo's Scratch Game
This is a legendary RPG project that was even introduced on NHK. Neko (cat) RPG……, No, just the title (lol). The title is simple, but the story is solid, and the battle scenes have a profound atmosphere, almost like Dragon Quest. You can tell it's been carefully made. This Cat RPG actually has a long history, and the creator has made many changes to the game along the way. Thanks to that, there are no bugs and you can fully concentrate on the RPG, so much that you almost forget that it's made with Scratch. The conversations are very smooth. If you want to know how to do this, check out the sprite "text input".
I like how the faces pop up next to the conversations. Reminds me of how I struggled putting a face next to a line of dialogue in RPG Tskool. This is an RPG in which a single yellow cat goes on an adventure. Just experience the depth of this game.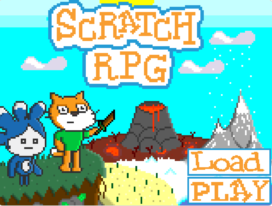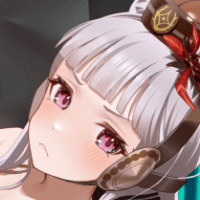 David_Sh's Scratch Game
Although it is in English, this is a Scratch project the craftsmanship is impressive. It is a full-fledged RPG. The main character wakes up from a nap and goes on various adventures. There are quite a lot of conversations, so it might be tough if you are not good at English, but you can work on it as if you were studying English (lol). The characters made with scratch dots also show the creator's love for Scratch. The battle scenes are side-by-side, just like in Final Fantasy. Event bosses can also talk to you during battle. The conversation moves on to the next with the spacebar. In battle, use the mouse to select actions. The player's and the enemy's physical strength are displayed during the battle. Still, the variable values are shown here as they are, making them easy to understand. The basics, such as displaying variables only during battle and hiding them when it is over, are perfectly covered. It is difficult to understand in English, but if you play it once, even though you don't understand it, you will discover many things you will want to imitate.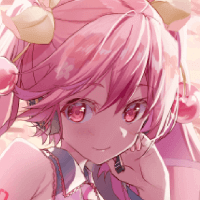 gamerkeeg's Scratch Game
A foundation for RPG games. This is a project where you can use this foundation as a base and add various stories and things to make your own game. This creator has prepared numerous other RPG game foundations in the past, and there are other scenes like battle scene foundations as well. But the development has stopped for a while, so there may not be any new work coming along. This work itself is quite an old one, but looking at it now, you can say it's still high in quality. I think it's a good idea to use this work as a starter project and create your own high quality RPG work. I'm sure the creator would want that, too.
#07 
Blob - RPG Platformer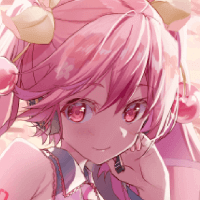 firstject's Scratch Game
This is so much fun. I'm a huge fan of these action RPGs. The Legend of Zelda, Trials of Mana, all these action RPGs are really great. And here is a super high-quality action RPG from Scratch. A lot of people don't seem to be able to load it, but it works after a few tries. It took me 3 tries with Chrome. With Firefox, it loaded on the first try. They let you choose your profession, and the game values diversity. Such a professional work. I never thought they'd let you choose your profession. I was thrilled even before I started the game. There are three professions to to choose from; warrior, ranger, and wizard. The introductory part of the game is a bit long before you can start, but that can be skipped by mashing the spacebar. Unfortunately, the size of the project doesn't seem to allow for further development, but it's more than enough fun as it is.
#08 
Endless Battle Against Waves of Enemies

Thepuzzlegame's Scratch Game
This game involves a team of three players battling against three enemies, attacking until all enemies are defeated. It's similar to many adventure games where you progress by attacking enemies. The game uses English words, such as "poison." Players can choose from three different attack types for each of their characters, selecting their preferred method to attack the enemies. After defeating the three enemies, the game doesn't end; instead, new enemies appear, and the players continue to fight. Although it's a simple game, having three different attack types and three team members allows for a variety of attack strategies, making it an enjoyable experience.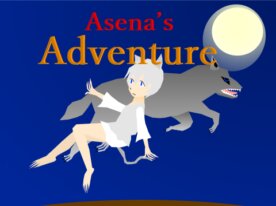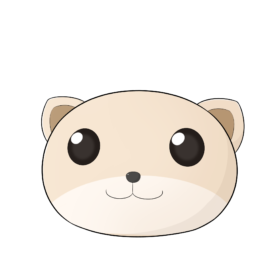 5884's Scratch Game
A wonderful adventure tale with an original story and hand-drawn illustrations. The story itself is as professional as it gets, and it's fun to just read the story. And I get to enjoy this in action RPG style. It's so professional and well-made that I played it in one sitting. I feel like I've found what I've been looking for. This is why I love Scratch, you know, these amazing encounters with great projects.
#10 
The Adventures of Athena 2 (Athenas Destiny)
#11 
ayataku's Scratch Game
#12 
Exciting Game with Music, Worldview, and Protagonist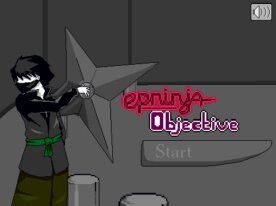 epninja's Scratch Game
The game is fantastic in terms of music, worldview, and the protagonist! At first, you play as a ninja protagonist who doesn't know where they are. However, as the story progresses, you'll understand where you are and what you need to do. Gradually, you'll comprehend the current situation while defeating enemies in front of you. There are no special movements, and once a battle begins, you'll use your mouse to select attacks (hit, block, ninja moves) to fight.
The game is entirely in English, but by looking up words, I think you can learn English while playing. It's enjoyable to progress through the game while improving your language skills. Being able to control the protagonist in this cool setting was a nice change of pace. I'm looking forward to playing again.
#13 
RPG-style clicker game like Dragon Warrior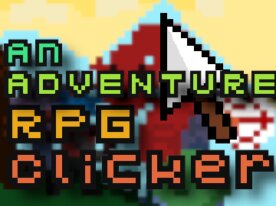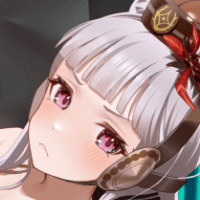 lucasoanimador's Scratch Game
This is not just a clicker game. It's a clicker game where you go on an adventure in a world like Dragon Warrior. The level of the build is not too much to say it's an RPG game. The controls are super-simple – click on enemies to defeat them – even those new to Scratching can enjoy this confidently. As you defeat enemies, you accumulate gold, so go to the shop to buy armor and items to make defeating enemies more efficient!
#14 
alexandretherrien's Scratch Game
#15 
Valor: Epic Battle Game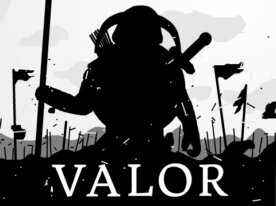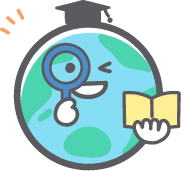 KillerByte's Scratch Game
Embark on an adventure to confront the forces of evil and save the world! Choose your warrior and enhance your equipment by defeating enemies along the way. Each stage features various battles against different foes. Defeating enemies rewards you with coins, which in turn unlock the next adversaries. You'll also gain access to magical attacks and other spells. Aim to vanquish all enemies across all stages.
I think the graphics and music are well-done. There's a variety of weapons, helmets, and armor available, and you can enhance your equipment using the coins obtained from defeating enemies. In order to defeat higher-ranked foes, having upgraded equipment is essential. If you find yourself unable to win, consider defeating enemies from a lower level, earning coins, and purchasing better gear.
how to make rpg
The 1 most popular how to make rpg games in the Scratch community.
#01 
logic_lab's Scratch Game