Pokemon
Pokemon is an extremely attractive game and entertainment that has captivated people all over the world. Firstly, Pokemon has a charming collection of cute characters that draw many people in. Each character has a unique personality and ability that players can develop to create their own Pokemon. Moreover, Pokemon has a diverse battle system that includes strategic elements. Each Pokemon has a different type and ability that players can use to defeat tough opponents. Additionally, there are features such as battles and trades with other players that allow players to communicate and interact with one another. Furthermore, Pokemon has numerous works, each with its own story and world view. Players can immerse themselves in these worlds, enjoying new adventures and discoveries. Overall, Pokemon has many attractive qualities, such as cute characters, strategic battles, and diverse works. Let's explore how we can express these appeals through Scratch programming!
#01 
Pokémon Card Battle (Pokéka)
匿名 としてプレイ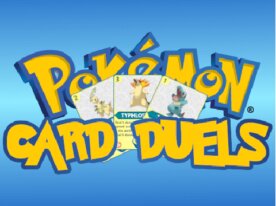 Kresinho's Scratch Game
Thank you to all Pokémon-loving Scratchers …… for your patience.
Introducing a scratch game that makes Pokéka battles super fun.
This is a god game to say the least.
This quality is so high that you can't help but get excited about the game.
The quality of this game is so high that you can't help but get excited about it.
Well, the biggest drawback is that it is in English. And it's rather heavily in English.
Well, the biggest drawback is that it's in English.
Some people may not be good at English, so we wanted to break down the English barrier and let them enjoy the game. We wondered what we could do to make that happen. Since it would be too much to translate everything, we came up with the idea of explaining the rules and the meanings of important words.
The names of the Pokémon are also in English, but frankly speaking, it doesn't matter because you can tell from the picture that it is a Lizard or an Entei.
For the important explanations, I made a special page. If you play the game as is, you will get at least a minimal explanation, but if you want to know more, check out the Pokéka special page.
#02 
Enjoy the World of Pokemon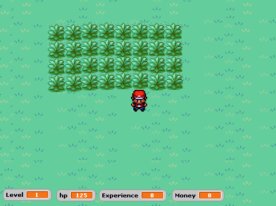 archmage's Scratch Game
You can enjoy the world of Pokemon. As you walk along the path, Pokemon will appear, and you can battle them. To find out which Pokemon appear and which ones you have, try playing the game for yourself. Although there are many Pokemon games, if you haven't played one before, it's recommended to start with this game to get a feel for how the battles work. The game can be enjoyed on a computer.
#03 
Dont Miss Out on This Epic Game by Hobson-TV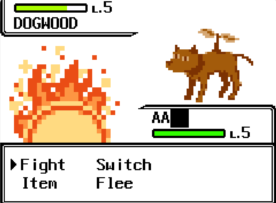 Hobson-TV's Scratch Game
Man, I can't believe I missed out on this epic game! It's so good it makes me wanna cry. It's a Pokémon game by the famous Hobson-TV, the one known from Super Smash Bros. It's super high-quality. The only challenging part might be the English, but once you start, just keep pressing the 'Z' key and you'll get through the conversations. Battles are also confirmed with the 'Z' key. Once you can move, head to the house on the right – that's Professor Oak's lab! And from there… well, I won't spoil it; enjoy the game! It seems all the Pokémon are original creations, which shows just how amazing Hobson-TV is. Highly recommended! It's worth the challenge!
#04 
Dive into Pokemon Clicker!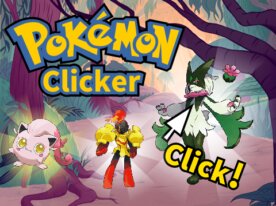 TAKA-no's Scratch Game
Hey, I've got a cool game to introduce here! It's called Pokemon Clicker. All you do is click on Pokemon and your score and coins keep increasing. When you upgrade your click power in the shop, you'll get even more score and coins per click. Keep an eye out for the special yellow Pokemon – they give you way more than the regular ones. Try to beat the world record! Sounds fun, right? Give it a shot!
pokemon go
The 3 most popular pokemon go games in the Scratch community.
#01 
Illustration own Pokemon Go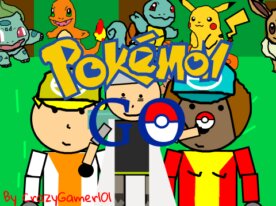 CrazyGamer101's Scratch Game
This is a masterpiece of hard work with vector images for illustrations.
The glimpse of Rokon at the beginning is really cute. I can't get enough of the rokon that looks like it's about to say "Shipporoppon".
You can use the space key to advance Dr. Orchid's conversation.
Battle
As in Pokémon GO, you approach a Pokémon that appears in the field and click on it to start a battle.
In battle, you can throw a ball by clicking on a Pokémon.
You cannot get the ball if it is lost, so look for the ball in the field. There are suspicious places, click on them to get the ball.
I was able to get the fushigidane first. There are a lot of different ones out there, so try to get them.
#02 
Radi-8's Scratch Game
#03 
JH-Games's Scratch Game
Collaboration work with Pokemon
The 11 most popular Collaboration work with Pokemon games in the Scratch community.
#01 
Pokemon Diagnostic Quiz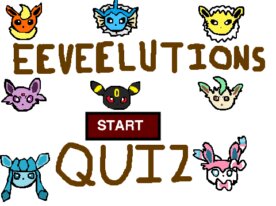 PikachuRox's Scratch Game
Answer the questions (in English) and it will tell you which evolution of Eevee you are!
By the way, I'm a booster. OK. I'm happy because I like Booster the best.
I've been noticing how good showers are lately, though.
Well done diagnostic quiz.
I guess Eevee is probably not there.
Try it!!!
#02 
Zenigame is just adorable.
#04 
I pressed P 3 times and the pikachu mouse trail!
#05 
Animated illustration of Pikachus evolution
#06 
Was there ever such a lovely and peaceful work (antonym)?
#07 
A Fun and Simple Pokemon Clicker Game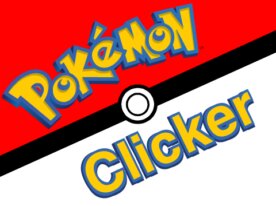 tomergan's Scratch Game
This game is about collecting various types of Pokemon. There is a large Pokeball on the screen, and by clicking it repeatedly with your mouse, you accumulate money. Once you have enough money, you can go to the Shop and purchase different types of Pokeballs. If you don't have enough money, a message in English will say "Not enough money," and you'll need to save up more. When you buy a Pokeball, you'll receive a Pokemon egg, which you can click to hatch a Pokemon. As the number of Pokemon increases, so does the amount of money you earn per click. Although it's a simple game, it's really enjoyable. I was eager to collect all the Pokeballs as I played.
#08 
39mammals's Scratch Game
#09 
Cute Pikachu and Ash in a Fun Game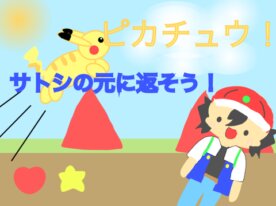 hurannremiriasakuya's Scratch Game
Pikachu and Ash are both adorable. You control Pikachu as it moves forward, jumping over obstacles that appear in front of you. The game features music from the Pokémon series, which makes you want to watch the anime again. The controls are simple, so you can start playing right away. I recommend this game for both children and adults who love Pokémon. Ash appears at the very end, so if you want to see cute Ash, don't miss out!
#10 
Enjoy Pikachus Expressions and Music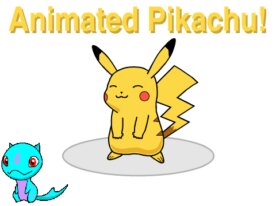 -Wix-'s Scratch Game
Pikachu is just so adorable! There are multiple Pikachu expressions on the screen. You can have fun with Pikachu's expressions by pressing various buttons. Of course, there are also two types of music. You can choose the music according to your mood and enjoy it. This game might be great for people who love Pikachu, those who can't have pets at home, those who want to be healed, and those who want to gain energy.
#11 
Dodge the Falling Monster Balls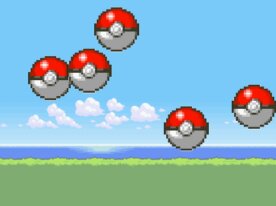 Wazzo_Jr's Scratch Game
Pikachu is at the bottom of the screen. Monster balls appear at the top of the screen and fall down, so you need to move Pikachu to avoid getting hit by them. You keep repeating this, but as time passes, more monster balls fall, making it increasingly necessary to predict where they will land. It also requires using your brain, so I thought it's a great way to train your mental strength!
How to make Pokemon
The 2 most popular How to make Pokemon games in the Scratch community.
#01 
Pokémon Battle Template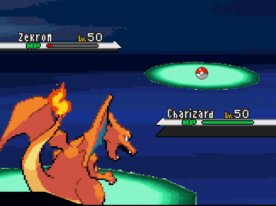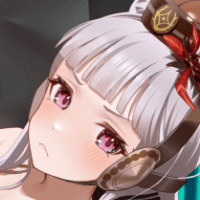 FRENZY405's Scratch Game
It's a battle engine, or template, that helps you make Pokémon battles. Once you remix, you can implement Pokémon battles more easily than making them from scratch. The Lizardon vs. Zekrom battle is the default, but you can change that as you like. However, it will take a lot of time even if you use the battle engine, because it's quite a lot of work to think about attack effects. Work at it with spirit!
Pokémon Tretta
"Pokémon Tretta" is a game that, like Pokémon Battrio, was installed in Pokémon Centers, shopping centers, and gaming facilities.
#04 
Pokémon Tretta Series vol.1
#05 
sasayu74's Scratch Game
#06 
sasayu74's Scratch Game
#07 
sasayu74's Scratch Game
#08 
sasayu74's Scratch Game
pokemon battle
The 7 most popular pokemon battle games in the Scratch community.
#01 
Pokemon Battle! Hahakomori vs. Zekrom

Psychic_Leavanny's Scratch Game
Hahakomori, a parenting Pokémon that appeared in Black and White, takes on the Dragon/Electric-type Zekrom.
This Pokémon battle was created using an excellent battle engine, which may be helpful for those who want to create Pokémon battles.
I personally love Kurumayu, the Hahakomori's seed Pokémon, and the evolved Kurumil so much. They are too cute. Pokémon tend to get lumpier as they evolve, but Kurumayu has always been cute all the way to Hahakomori. …… It is a wonderful Pokémon.
Of course Eevee is cute even when it evolves, but I was a little shocked when the super cute Baneboo became Bubik. Oh, sorry if there are any Bubik fans out there.
That's totally off topic from the review, but basically you can click to control. Let's battle and defeat Zekrom! I would love to see Reshiram if I could, but that would require a remix.
#02 
Pokemon Battle! - v4.2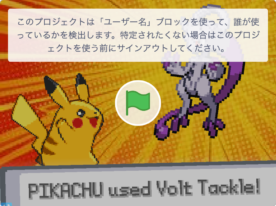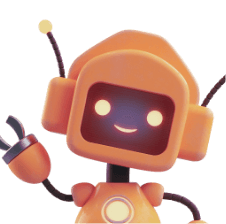 im_feeling_itchy's Scratch Game
A battle game, battle against enemy using Pokémon.
When you start the game, you first select 6 Pokémons, which you can confirm by clicking Select.
Next, select your opponent's character, and the battle begins. Choose a Pokémon freely and battle. If you win against your opponent, you can select one of his/her Pokémon and receive it. The Pokémon you received is then displayed in a yellow Monster Ball and can be used in next battle.
#03 
Mimikyu and an undertail-like shooting battle.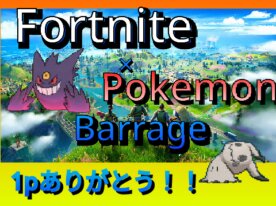 az229's Scratch Game
The game is about avoiding bullets from Mimikyu.
When you get hit by bullets, your HP will decrease rapidly, and when it reaches zero, Mimikyu will say "Mission Accomplished (Yay!)".
It's a little frustrating.
It's a little frustrating.
The battles are fun, like the game Undertale, with shooting elements.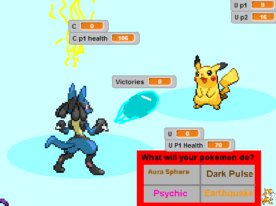 J42's Scratch Game
It's in English, but you can skip it. But the names of the techniques are also in English, so you'll have to get used to them as you use them. But the battles are well-developed and challenging.
How to play the game
First you need to select two Pokémon to have on hand at the PC, so when the game starts, walk downstairs to the Pokémon computer marked PC.
Then you will be at the Pokémon selection screen.
Click on two Pokémon of your choice.
Then the story will automatically proceed and the battle will begin.
Battle
In battle, your hand will automatically appear and you can select it by clicking on the technique that appears in the lower right corner of the screen.
You may not know at first which technique is the one you have in mind, because it is in English, but you can either use it and see for yourself or Google it to find out!
#05 
Riewoldt, V.S. Woggle.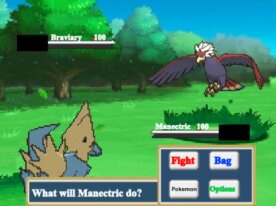 skinick25's Scratch Game
Although the situation is mysterious, with Pokémon trainers suddenly attacking, the battles are fully fledged and well-crafted.
There are four techniques.
The following four techniques are used.
The following four techniques are used.
There are four techniques.
– (Electric Type) Kaminari
– (Electric Type) Discharge
– (Evil Type) Biting
(Flame Type) Hono no Kiba
– (Flame type) Hono no Kiba
The Bag also contains a wound medicine.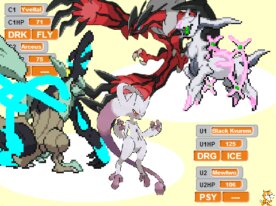 J42's Scratch Game
The sequel to "Pokemon Battle Test Scratch" is here, and this time it's even cooler with only legendary Pokémon! You can pick two legendaries from each region and battle against other epic legendary Pokémon. The controls are all with the mouse, making it easy to select your Pokémon and their moves. There are a total of three battles, and your Pokémon get refreshed after each fight. Oh, and by the way, if you press space while in the PC box, you can hear the backstory of the Pokémon. Give it a try!
#07 
sasayu74's Scratch Game
pokemon unite
The 2 most popular pokemon unite games in the Scratch community.
#01 
SR915's Scratch Game New
#02 
chiitaichi's Scratch Game New
pokemon fight
The 3 most popular pokemon fight games in the Scratch community.
#02 
Engaging in Authentic Pokémon Battles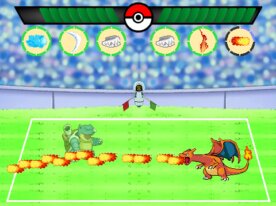 Kresinho's Scratch Game
I had the chance to experience a full-fledged Pokémon battle. With a wide variety of Pokémon available, it was hard to decide which one to use! You control the Pokémon yourself, and there are three types of attacks to choose from. The battle continues until the opponent's Pokémon's HP reaches zero. You can also choose different battle styles, such as tournament battles and team battles. Two people can play against each other on a single computer. I believe this game can be enjoyed by both children and adults, so if you love Pokémon or want to have fun battling on a PC, give it a try!
#03 
Kresinho's Scratch Game