mochi mochi slime
The 6 most popular mochi mochi slime games in the Scratch community.

nakakouTV's Scratch Game
Here is the very popular "Mochimochi Slime," which made its impressive debut in August 2020.
This action game is different.
Everything is tap-click-complete (It also works with arrows)
And every time the slime moves, it is mochi-mochi-mochi, living up to its name. Is it just me, or does it make me want to eat Mitarashi-dango dumplings?
And every time the slime moves, it is as chewy as its name.
Originally up to stage 2, but the author has implemented an additional stage.
And this is only the beginning of the legend. The second and third films await your challenge after this one.
I have a strong feeling that it will grow into a worldwide god game like Ball Korokoro
By the way, as well as the ball rolls, this glutinous slime is also implemented with a pen. You'll freak out when you see what's inside!
#02 
Approaching Walls and Demons in Mochi Mochi Slime Part 2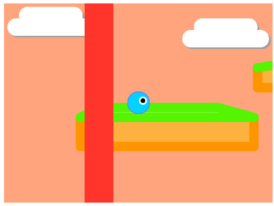 nakakouTV's Scratch Game
Mochi Mochi Slime Part 2 features the addition of approaching walls and demons. The first stage remains largely unchanged, allowing you to enjoy it worry-free. However, in the second stage, a red wall starts approaching from behind. It comes closer and closer, forcing you to respawn if you're caught while leisurely enjoying your mochi-mochi time. It's incredibly difficult. Clearing the second stage on your first try is nearly impossible.
The athletic level has increased, and there are spots where you can't get over obstacles without jumping backward. It's a desperate situation when you see the red wall coming at you in these areas. As you get over the wall, a demon appears next. When you look inside, you find a terrifying block definition called "demon creation." The only way to proceed is to conquer these challenges and feel the sense of accomplishment.
#03 
Mandatory scrolling mode! Mochi Mochi Slime 3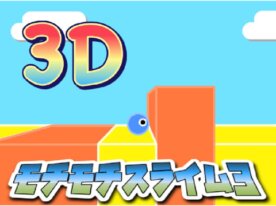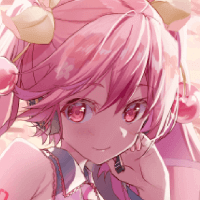 nakakouTV's Scratch Game
The creator has done it again. This time, it's not the XX that's coming at you, but the stage itself that's coming at you. In other words, the stage will move forward on its own, and when the slime goes off screen, the game is over.
You may lightly think, "Oh, that's a common rule," but you're wrong. It's super difficult. Again, the first stage is safe and enjoyable. Also, it's worth noting that the quality of the graphics has significantly improved in this one.
#04 
The spinning bar that comes at you! Mochi Mochi Slime #4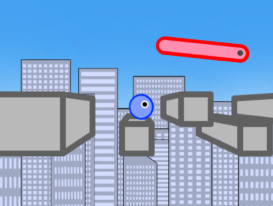 nakakouTV's Scratch Game
This time, the specifications require nerve-wracking control. The evolution of the glutinous slime really doesn't seem to stop.
I'll try my best not to hit the spinning bar and keep going.
But there are two overlapping rotating bars, each rotating at a different speed, and the difficulty level is exquisitely adjusted.
Difficult, which means fun. Come on, let's get mochi mochi!
#05 
No, difficulty! The 5th edition of the chewy slime that will be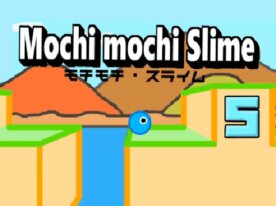 nakakouTV's Scratch Game
This time, there is nothing new and more noticeable disturbing elements, but it's maddeningly difficult.
Put a red bar there…oooh! It will be like that.
I can't tell you how many hundreds of times I've had to redo …….
Please give it a try. You might not be able to clear it, you know?
#06 
agitohayabusa1108's Scratch Game