Airplane
Airplanes are one of the most appealing modes of transportation in modern times. Firstly, airplanes can travel at high speeds, allowing people to reach faraway destinations in a short amount of time. This makes air travel more efficient and comfortable compared to long and tiring land or sea travel. Moreover, airplanes provide the opportunity to enjoy scenic views during the flight. Flying high in the sky provides a unique perspective to admire beautiful scenery, sunsets, starry skies, and other natural wonders. Additionally, airplanes are less affected by weather conditions, allowing passengers to enjoy the views even on sunny days. Furthermore, airplanes provide easy access to various destinations both domestically and internationally. Air travel can be used for various purposes such as business trips or tourism. Also, airplanes operate 24/7, providing a flexible schedule for passengers. Overall, airplanes possess several appealing qualities such as high speed, scenic views, and easy access to various destinations. Let's explore how we can express these appeals through Scratch programming!

blob8108's Scratch Game
This is a game where you control an airplane to go through a hole.
The controls seem to be applicable to shooting games, which makes my dreams come true.
You can easily do a barrel roll like the one in the video by pressing the space key.
#03 
Retro and Simple Side-scrolling Shooter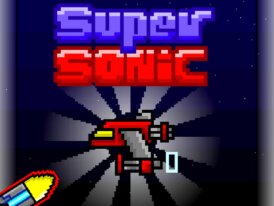 Apperture's Scratch Game
Enjoy a retro-style, simple side-scrolling shooting game. The game features smooth movement due to the inertia effect, making it feel great even when you release the movement keys. Aim at enemy missiles and shoot them down with the Space key. Occasionally, you can acquire power-up items such as enlarged targeting and barriers. Carefully make your way through the game while aiming for a high score.