flappy bird
"Flappy Bird" is a game with simple and easy-to-understand rules and controls. The objective of the game is for players to send small birds flying by tapping the screen to get through the gaps between the pipes. Although the controls appear simple at first glance, the intervals and speed of the pipes gradually increase in speed and difficulty, making repeated play a fun way to beat one's personal best. To represent "Flappy Bird" in Scratch, it is first necessary to create graphics of small birds and pipes to be displayed on the screen. In addition, programming techniques are needed to express the movement of the small birds flying and the movement of the pipes. By looking at the works of other scratchers, you will be able to get your own ideas and methods of expression.
#04 
A Charming Game with Cute Characters and Exciting Sound Effects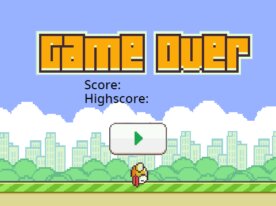 gpett1000's Scratch Game
In this game, you need to repeatedly press the button to prevent the bird from falling and to avoid hitting obstacles as you progress. If you tap too much, you'll end up colliding with an obstacle, so you need to find the right balance. This aspect of the game makes you think and is quite enjoyable. When the bird falls, there's a "splash" sound effect. At first, I was surprised by the sound, but as I focused on preventing it from playing, I eventually found myself smoothly progressing through the game, and now I enjoy the sound effect. The moving bird is also incredibly cute, so if you like cute characters or want to play a quick game, give it a try!
#06 
Adorable Fish Adventure

RacingHans's Scratch Game
The fish is incredibly cute. In this game, you rapidly tap a button to keep the little fish from falling down and hitting obstacles, guiding it upwards. This type of game is not commonly seen, so it feels fresh and unique. Rapidly tapping the button is extremely fun, and while navigating through the obstacles that keep appearing, you must think strategically – if you tap too much, you won't be able to avoid the next obstacle.
#07 
Challenging and Adorable Game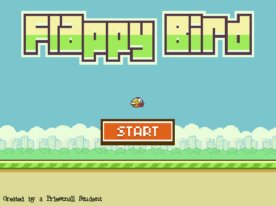 CRISPYrice's Scratch Game
The character you control in this game is incredibly cute. In order to progress, you have to rapidly press the spacebar or click the mouse to prevent your character from falling and getting a game over. However, if you click too much, you'll collide with obstacles in front of you and still get a game over. This means you need to adjust your clicking while moving forward, which is a bit challenging! But for a competitive person like me, this difficulty was very stimulating. Before I knew it, I had attempted the game multiple times. It's easy to quickly challenge yourself again and again, so give it a try.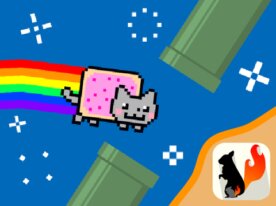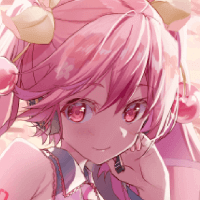 RoastedSquirrel64's Scratch Game
For some reason, the cat is flying. The aim of the game is to try to pass between the pipes. It's simple, but pretty difficult. You think you're going to hit the pipe and click too many times. The pop background music is fun, and you can switch between more than 20 different cat characters, which is great. There's even one that looks suspiciously like ●ikachu. After a while, you'll find yourself just mindlessly floating the cat around. I suggest you play with a clear empty mind.
#10 
Flappy Bird: A Challenging and Addictive Game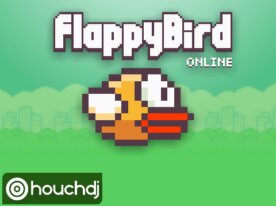 Houchdj's Scratch Game
Flappy Bird is a game where you tap or click on the screen to make the bird flap its wings, skillfully navigating through pipes while aiming for a high score. The controls are simple, requiring just a click or tap, but adjusting the bird's height to fit between the pipes can be quite challenging. Furthermore, an Impossible Mode is available, which increases the falling speed and makes controlling the bird even more difficult. The bird's goofy facial expression adds a nice touch to the game.
#12 
Flappy Minecraft                           #games
#13 
Badly Drawn Flappy Bird