Fall Guys
The simple rule that whoever remains on the field until the end wins is easy to reproduce even with scratch, making it one of the most popular games. Let's take a closer look at the appeal of Fall Guys. It is a battle royale game in which a large number of players try out different games each season, and the one who remains until the end wins. Below are some of the attractions of "The Fall Guys". First, the appeal of Fall Guys is that it is very simple, yet enjoyable. The rules are very simple: once you start the game, the objective is to survive to the end by advancing from the starting point to the finish line, completing mini-games and mini-challenges along the way. In addition, Fall Guys adds new content each season, so players will always find something new to discover. Each season adds different themes and new stages to the game to keep players engaged. In addition, Fall Guys features colorful graphics and delightful character designs. The casual, rather than somber atmosphere draws players in. To represent Fall Guys in Scratch, you must first understand the simple game rules and character design. Programming techniques must be mastered to recreate the game's stages and characters. By looking at the works of other scratchers, you will be able to get your own ideas and methods of expression.
#01 
23ScratchMan's Scratch Game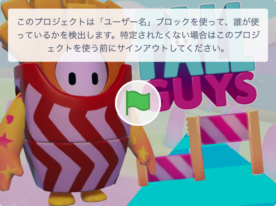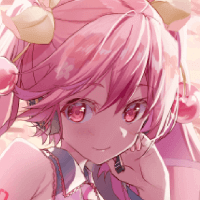 Castle_Hippopotamus's Scratch Game
A collaboration of Fall Guys and Mario Kart's Rainbow Road!? When I took a peek at the source of the remix, I was shocked to see that it was Mario Kart. I didn't even think that such a remix was possible. Kudos for the awesome idea! The game implements the best parts of Fall Guys and you're bound to be drawn into it. Scratchers are really amazing, aren't they? They're all amazing.
#03 
Fall Guys (Season 3!!!)
#04 
Translate into natural English and add a title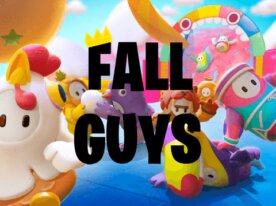 DNegro's Scratch Game
Break it into paragraphs, and don't use quotation marks. Add a period at the end of the title.
Title: Fast-paced Vertical Game.
This is a vertical-scrolling game. As the game begins, obstacles and coins (or other round objects like coins) will appear from the front. You must skillfully dodge the obstacles and collect the coins. The game flow is fast, but I believe it's not too hard to keep up with. I personally enjoyed the game's brisk tempo.
The game controls are simple, so you can start playing and moving around quickly. I think it's perfect for filling short gaps of time, so give it a try!
#05 
Enjoyable Game with Various Stages and Lovable Characters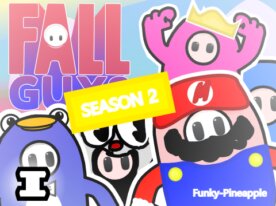 Funky-Pineapple's Scratch Game
This game offers not just a single stage, but various stages, allowing you to enjoy it multiple times with different atmospheres. The characters are adorable, and their movements are cute, making it incredibly fun to control and progress through the game. You will repeatedly move towards enemies, and once you reach them, they appear in different locations, creating an exciting sense of suspense as you never know where they will show up next. I believe that playing this game can also help you learn computer controls, so I highly recommend giving it a try.
#06 
asmrsoraasmr102517's Scratch Game