card
The 3 most popular card games in the Scratch community.
#01 
piisu0203's Scratch Game
#02 
Exciting Card Game with Lucky Colors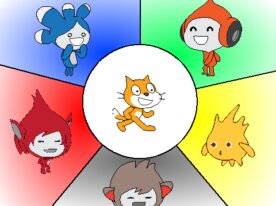 naofuwa's Scratch Game
This is a card game where each card has an assigned attack and defense power. There are five colors available in the game. When the game starts, a lucky color is revealed, and using cards of that color will grant special effects. Players then take turns playing cards, similar to rock-paper-scissors, with the aim of defending against enemy attacks while dealing damage. The first player whose HP reaches zero loses the game. It's enjoyable for both children and adults.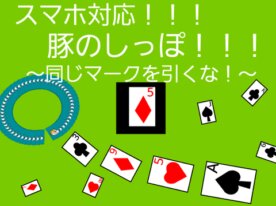 scratchETC's Scratch Game
Trump's Pigtail Game is a fun pastime that can be enjoyed whenever you have some spare time, without requiring deep thought. Similar to a memory matching game, it's entertaining and addictive. To play, simply click on cards if you're using a computer. When you reveal a card with the same symbol as the one in the center, you must collect all the cards on the table. The game ends when all the cards have been flipped, and players are ranked based on the fewest cards in their possession. Easy to understand, the game is enjoyable for both children and adults, making time fly by quickly.