war game
The 16 most popular war game games in the Scratch community.
#01 
yamakakeruni's Scratch Game
#02 
カービィ大戦争「モバイル対応」Kirby Great War
#03 
brasiltoshi's Scratch Game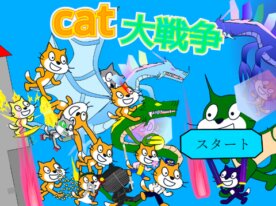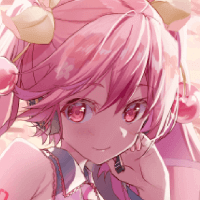 mogu0419's Scratch Game
This is game in which you summon Scratch Cats equipped with various weapons to defend your castle and take down enemy castles. I guess this is a "Battle Cat" game (lol). You might think you're invincible by placing Scratch Cats with bow and arrows
everywhere, but the bowmen cats disappear after a time even when they haven't received any damage. How shocking. The attack effect of the Scratch Cats with swords and axes is effective, and as simple as it is, it gives the game a realistic feel. Nice!
#05 
#キャット大戦争!!# ver2.0 <新型版>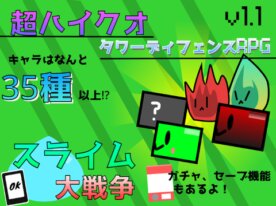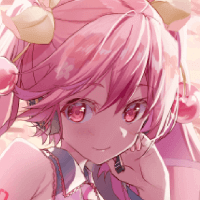 hgwrs16's Scratch Game
It says "super-high quality" in the thumbnail, and it is indeed high-quality. I personally like how the slimes are cuties. You can tell that the strength of each slime has been well thought-out. The price/strength balance is good, too. The variety of characters is astonishing, 39 different types! And the stages have been made up to 10 at the moment. That's impressive. Can't wait to see more evolution in the future.
#09 
penginFM444's Scratch Game
#10 
brasiltoshi's Scratch Game
#11 
brasiltoshi's Scratch Game
#12 
brasiltoshi's Scratch Game
#13 
Simple and Engaging Defensive Game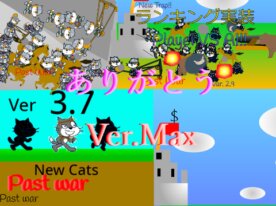 200812151981's Scratch Game
I found this game incredibly entertaining as I kept challenging myself. The objective is to defend your territory and prevent enemies from entering. You need to attack and eliminate the enemies. As time passes, you'll have more allies joining your side. The more allies you have, the more advantageous your position becomes, and the easier the game gets. If you're looking for a simple game that doesn't require much thinking, I highly recommend giving this one a try.
#14 
tukkundesu's Scratch Game
#15 
Stickman War Game Impresses Me