science
The 1 most popular science games in the Scratch community.
#01 
Master the Periodic Table with this Fun Game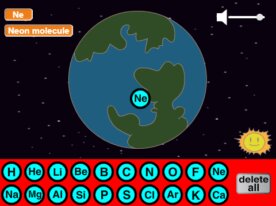 5884's Scratch Game
If you find it hard to remember all the element symbols, then this game is perfect for you. It features element symbols that you learn in school, and helps you memorize them by providing their meanings in both English and Japanese. You can try guessing the element symbol in your mind and then check the answer to reinforce your memory. It's also a great way to have fun with friends by challenging each other with questions. I wish I had a game like this too.