Dragon Ball
The popularity of Dragon Ball lies in its rich action and combat scenes, the intense charisma of its characters, and its imaginative storytelling. Dragon Ball is a beloved anime and manga series that has gained a massive following worldwide. One of the main appeals of Dragon Ball is its exciting action and combat scenes. The characters, such as Goku and Gohan, are incredibly powerful and display incredible feats of strength and martial arts. Furthermore, the characters are deeply beloved by fans for their unique personalities and their engaging interactions. In addition to its thrilling action, Dragon Ball is also known for its imaginative storytelling. The series is filled with fantastical elements such as dragons, time travel, and space battles, which capture the imaginations of viewers of all ages. Moreover, the series touches on themes such as friendship, family, and self-improvement, which resonate with viewers and make them emotionally invested in the story. The combination of these elements, along with its impressive animation and music, have made Dragon Ball an iconic and beloved series for many fans. Its rich action and combat scenes, charismatic characters, and imaginative storytelling are some of the reasons why Dragon Ball is so widely enjoyed.
#01 
Battle with Vegeta (very strong)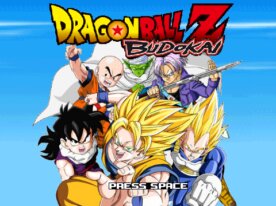 goku4659's Scratch Game
This is a great game. It's a top-notch Dragon Ball work as a fighting game.
The controls are a bit difficult and the enemies are strong. The enemies are strong, and they move at a moment's notice, and then they decide on a meteosmash.
Battle
Movement: ↑↓←→ keys

(Movement)

M key (Punch)
N key (Kick)
N key

(Kick)


B key (Meteo Smash)
M key (Steal Ki)
N key (Kick)
L key (Storing Ki)
K Key (Release Ki)
J key (Special move)
P Key (Instantaneous Movement)
Combo move 1: M key + J key

(combo move 2)

Combo move 2) ↓ key + J key
Combo move 1) M key + J key

Some people say it took 2 hours to beat Vegeta. That's great!
#02 
epicduck12's Scratch Game
#03 
Irresistible Dragon Ball Battle Game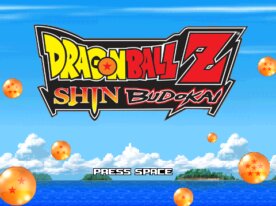 goku4659's Scratch Game
If you're a fan of Dragon Ball, you'll absolutely love this battle game! With over 10 characters to choose from, you'll have a hard time deciding which one to play as. Some characters even have a choice between their regular version and a Saiyan version, making you want to keep trying new ones with each game. Use attacks, defense, and teleportation to defeat your opponents and enjoy the game!
#04 
goku4659's Scratch Game
#05 
amazingmario2011's Scratch Game
#06 
Recommended for Dragon Ball Fans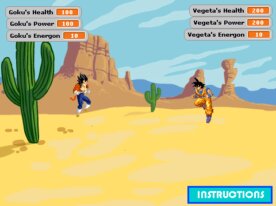 shilpan's Scratch Game
If you love Dragon Ball, this is the game for you. You can control Goku and Vegeta in battles against each other. It's enjoyable to control both characters in single-player mode or compete against other players. There's no issue with button mashing, as the attacks have no inconsistencies! Without an automatic system, you can take your time to master the controls. Perfect for those who want to play at their own pace!