battle
The 9 most popular battle games in the Scratch community.
#01 
Battle Arena || Multiplayer
#04 
A Divine Game Experience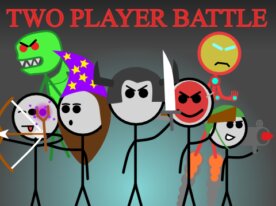 Donsje_Partner's Scratch Game
This is an amazing game, everyone. You must choose two characters, but you can still play alone by leaving one character idle. There are three game modes available, each with top-notch quality. Get hooked on this game!
How to Start:
Click on the treasure chest labeled "75" to select your two characters.
Once the characters are chosen, press the "S" key and the Down Arrow key to start the battle.
To select a game mode, click on the green area in the center before starting the game.
Controls:
Player 1 Movement: W, A, D keys
Player 1 Attack: S key
Player 2 Movement: Up, Left, Right Arrow keys
Player 2 Attack: Down Arrow key
Note: After playing for a while, I started to crave damage effects! I'd love to find a remix with damage effects and sound effects – it would make the game even more perfect.
#05 
A Soothing and Cute Game for Beginners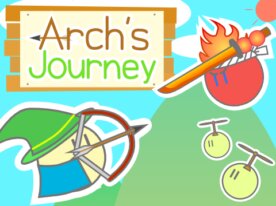 Poteto143's Scratch Game
The game world is warm and comforting. The main character you control is incredibly cute! The controls are displayed on the screen with instructions like "move using this button," so you can progress by following these directions. It is easy to understand for gaming beginners, and since there are no difficult stages and you can play at your own pace, this game might be a great choice for someone's first game. I was able to enjoy the game while being soothed from start to finish.
#06 
griffpatch's Scratch Game
#07 
onigirikun_2009's Scratch Game
#08 
XxRekMoDuSxXs Fighter Game Rocks

XxRekMoDuSxX's Scratch Game
Dude, XxRekMoDuSxX's fighting game is insane! The quality is top-notch. For a moment, I forgot it was just an indie game because of how smooth the spinning kick was. Big thanks for this epic fighting game!
For actions (like walking, jumping, crouching):
1P: WASD keys
2P: Arrow keys
Punch:
1P: T
2P: K or 4
Kick:
1P: Y
2P: L or 5
Note: If you just press the kick button, it shoots something like a Hadouken (officially called Fireball). Do movements like moving right + kick to perform kick moves. There are low kicks, jump attacks, and more! Try them out!
Guard:
1P: S
2P: Down arrow
Pause: P
Also, you can play 2P versus mode. Super fun to play with friends. Give it a shot!
#09 
XxRekMoDuSxX's Scratch Game