baseball
Baseball has many charms that make it a beloved sport around the world. Here are some of the reasons why baseball is so captivating:
A team sport that requires teamwork Baseball is a team sport that requires coordination and teamwork to win. Coaches and managers help players to develop strategies and execute them effectively as a team.
High-stakes plays and strategic gameplay With every run counting towards the final score, baseball is a game of high stakes and strategic gameplay. The constant back and forth between offense and defense creates an atmosphere of tension and excitement.
Variation in player skills and styles Baseball is a sport that requires a diverse range of skills, including hitting, pitching, and fielding. As a result, players have their own unique styles and skills, making each game exciting and unpredictable.
A sense of camaraderie with fellow fans Due to the length of games, fans have the opportunity to develop a sense of camaraderie with one another. Fans also display their passion for their teams through lively and spirited cheers and chants.
Overall, baseball combines strategy, teamwork, and individual skill to create an exciting and engaging sport for players and fans alike.
#01 
Out of this world baseball game! MLB Baseball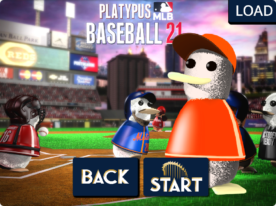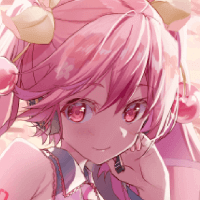 stylite's Scratch Game
One of the best quality baseball games on Scratch. It's out of this world. One of the best baseball games ever. There's a lot of English text, but it's small things like START that you often see in games, so that shouldn't stop you from playing. This is a game worth playing even if you have to get over the language barrier. However, it's heavy, so you might want to get the TurboWarp version. The new version by the creator has even more English in it, but if you really love MLB, you'll be able to overcome that barrier.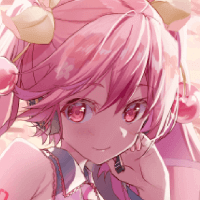 ayanofuji's Scratch Game
I like the idea of this one. It works with just the background picture and the movement of each ball type. To be honest, the difference between some of the balls, like the difference between a screwball and a two-seam fastball, is too subtle to notice. But, I think it has succeeded in showing the different types of breaking balls. The game also has a magic ball called "ayanofuji." I feel this could be expanded to include many different magic ball ideas. I think there's also room for geeky ideas like southpaw versions and sidewinder versions, you name it.
#03 
Simple Baseball Board Game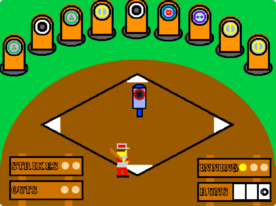 thevaudevillehouse's Scratch Game
This is a baseball board game with very simple gameplay. All you have to do is click at the right timing to hit the ball thrown by the pitching machine. The hit ball will fly towards targets in the outfield, and depending on the target hit, it will be determined as an out, a hit (single, double, or triple), or a home run. Surprisingly, it's challenging to find the perfect timing to make solid contact with the bat. The key is to take a brief pause after the ball is pitched and then swing.
#04 
Sticks_1458's Scratch Game
#05 
Exciting Baseball Timing Game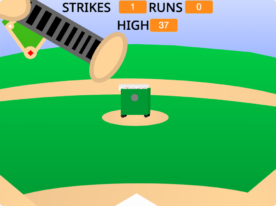 scratch123667's Scratch Game
If you love baseball games or timing games, be sure to give this one a try. The objective of this game is to hit an incoming baseball with a bat by timing your swing accurately. Since you never know when the ball is coming, you'll be waiting with anticipation. When you hit the ball, the result is displayed – whether it's a home run or if you've advanced to first base. This display adds to the excitement. The controls are easy to learn, so anyone, from children to adults, can enjoy playing.
#06 
mrvankil's Scratch Game
famista
The 1 most popular famista games in the Scratch community.

More famista projects are coming soon!
We have plan to add 5 more Scratch projects of the famista.
#01 
A Marriage of and Epochs Baseball Board Game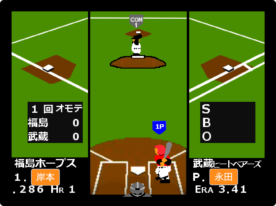 akamaru_prg's Scratch Game
This is a unique creation that combines the famous Famicom baseball game "Famista" with Epoch's board game "Baseball Board Game". The batting and pitching systems are taken from Famista, while the ball hitting system is borrowed from the Baseball Board Game. Once the ball is hit, fielders cannot be moved. The hit or out is determined by where the ball lands. Please note that the game does not accept key input in full-width mode, so play in half-width mode for the best experience.
prospi a
The 1 most popular prospi a games in the Scratch community.
#01 
Donepiece12345's Scratch Game
else baseball
The 2 most popular else baseball games in the Scratch community.
#01 
Baseball Batter Training Simulator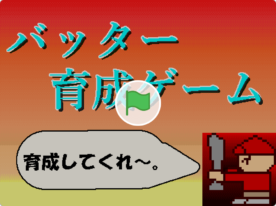 ATOMIKKU_2006's Scratch Game
This game involves training a baseball batter for a year to improve their batting average and runs batted in (RBI) for the following season. There are four training opportunities each month from January to December. The training focuses on batting power, contact, and persistence. As the player trains, their stamina decreases, and the risk of injury increases. By taking breaks, the player can recover stamina and reduce the risk of injury.
Positive events such as extra practice and practice games occur when the player's stamina is high, while negative events like injuries happen when the stamina is low. The key seems to be maintaining high stamina while training. In December, the season automatically starts, and after a countdown of 1,000 at-bats, the player's batting average and RBI statistics are revealed. The game encourages players to aim for a batting average above .400, but it's quite challenging.
Although it's a simple simulation game, there's an element of luck involved, and players can enjoy experimenting with different parameter combinations. Be cautious not to click training buttons when speech bubbles are displayed, as this may cause the game to freeze.
#02 
Baseball Pitch Variations - A project to understand different breaking ball types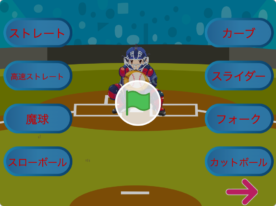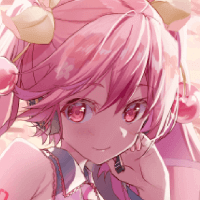 kawanoryuusei's Scratch Game
You hear various breaking ball pitches mentioned in baseball news. Well, this project shows you how the ball moves in an animation of each type of pitch. If you watch this, it may come in handy when you watch baseball games on TV. Personally, I would have liked it if they had put disappearing magic balls in this. I didn't know you could make educational works like this using only movements. It might be possible to make a project showing sumo techniques.